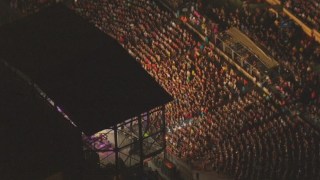 A man and two children are recovering after they were struck by a car outside an Allentown concert venue.
Investigators say the 64-year-old man, 12-year-old girl and 5-year-old boy were walking outside the Allentown Fairgrounds on 19th and West Liberty streets around 6:30 p.m. Tuesday when they were struck by a vehicle passing by. Officials say the driver stayed at the scene.
Both the man and the girl suffered non-life-threatening injuries while the boy suffered a serious leg injury and is currently undergoing surgery.
A concert featuring hip hop artist Pitbull began at the Fairgrounds around 7:30 p.m.
Officials continue to investigate the crash.

Published at 8:34 PM EDT on Aug 26, 2014 | Updated at 8:41 PM EDT on Aug 26, 2014