The world's biggest elephant has a huge boo-boo on her backside.
Strong winds last month uprooted a tent that slammed into Lucy the Elephant's hind side, causing about $45,000 in damage.
Nobody realized how bad things were until an architect came down to Margate last week to get a closer look. Lucy has 86 broken tin panels on her tail.
"She's had her tusks broken before, but never her tail," Lucy's executive director Richard Helfant told the Press of Atlantic City.
Raw Video: See Inside Margate's Lucy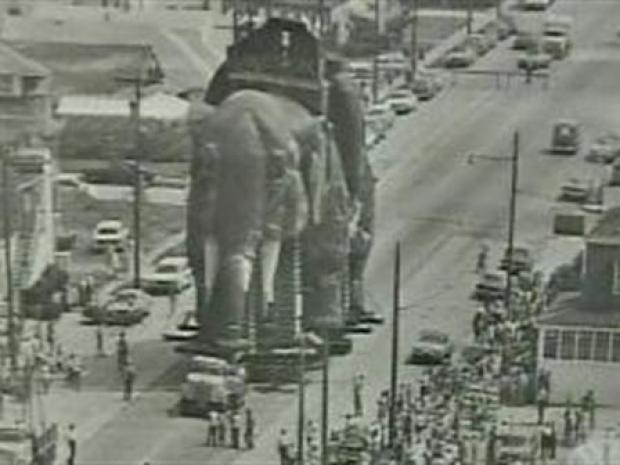 Lucy, one of the Jersey shore's most unique and popular landmarks, stands six stories high, weighs 90 tons and has a survivor mentality for a 128-year old. But she also has a hefty deductible of $25,000 on her insurance policy.

Until she gets fixed, Lucy will keep a big, fashionable bandage over her rear-end damage.
Read this story and more right on your iPhone. Download the NBCPhiladelphia app NOW!