"She really beat cancer!"
Those are the emotional words written on social media by former NFL player Devon Still, father of five-year-old Leah Still.
Leah Still was discharged from Children's Hospital of Philadelphia Tuesday after finishing her final cancer treatment, her father proudly announced.
Leah Still to be Discharged from CHOP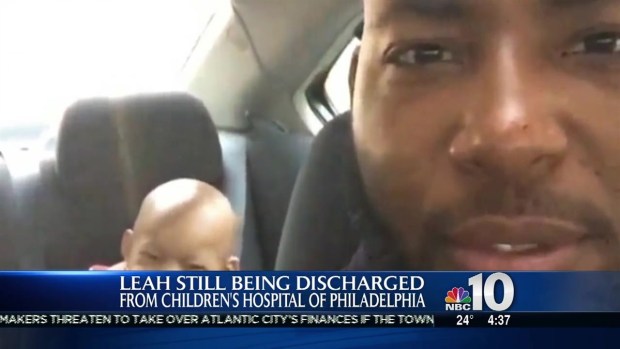 In December of 2015, Devon Still announced his daughter was declared cancer free.
Leah was diagnosed with Stage-4 neuroblastoma in June of 2014 and has been undergoing treatment at CHOP over the last year and a half.
It's crazy to sit here in the hospital know that after leah gets discharged tomorrow we are really done with this chapter in our lives

— Devon Still (@Dev_Still71) January 12, 2016
Doctors only gave her a 50-50 chance to survive, but she beat the odds.
Leah Still and her father have won the hearts of millions across the country with her fight to beat cancer.
She really beat cancer! Beyond thankful for all the support y'all showed us

— Devon Still (@Dev_Still71) January 12, 2016
Devon Still, who was born in Camden, New Jersey and played football at Penn State, has played in the National Football League for several years. According to reports, Devon is set to return to the field with the Houston Texans.