A mother's worst nightmare becomes a moment to count her blessings. A panicked couple runs to the first taxi they see. A group of friends duck down as bullets fly over their heads.

As news of the deadliest mass shooting in modern U.S. history continues to develop, more stories from witnesses and survivors of the Las Vegas concert shooting are surfacing. Here are some of those accounts from people from the greater Philadelphia region.
Wilmington Woman Survives Las Vegas Mass Shooting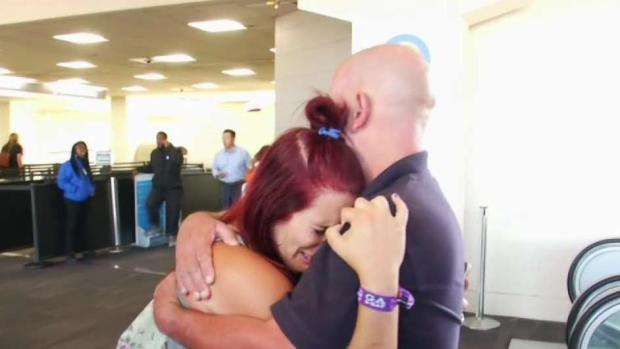 'I Have Not Slept'
It will take one to two weeks for Katie Fuhrmeister's sprained ankle to heal. But the emotional wounds the Horsham, Pennsylvania woman suffered will take much longer to mend.
"It just feels like nightmare," Fuhrmeister said from her wheelchair as she arrived back in Philadelphia.
"You just play the scene back in your head the whole entire time you close your eyes," she said.
Fuhrmeister, who volunteers as a secretary with the Horsham Fire Company, was at the concert with her husband, who also volunteers as a firefighter.
"We were there to have a good time," she said. "And we all were."
As they watched in the crowd, they heard what they initially believed were fireworks. They then realized it was the sound of gunfire. The couple ducked and ran as the shooting continued. At one point, Fuhrmeister's husband kicked open a locked gate so that people could get out.
As Fuhrmeister recounted the terrifying ordeal, her emotions ranged from sadness to anger at the shooter who took his own life, 64-year-old Stephen Paddock of Mesquite, Nevada.
"Nobody there deserved what happened," she said. "It's a disgrace and it's disgusting. And he's a coward."
Before the couple took a red-eye flight back to Philly International Airport Monday night, they knew what to do once they returned home: Embrace their two children.
'What Do You Mean You're Okay?'
Lucy O'Donnell was sleeping when she was awoken by the most terrifying phone call of her life.
"I got the call that no parent ever wants," the Wilmington, Delaware woman told NBC10.
Lucy's daughter, Megan O'Donnell, was at the Route 91 Harvest Festival in Las Vegas with a group of friends.
"We were running out of the fence and it was still going on, the machine gunshots behind you," she said. "It's like a terrifying feeling to be running backwards, away from shots right behind you."
Megan O'Donnell managed to escape unharmed. Before reports of the shooting hit the news cycle, she called her mother. Her first words were, "I'm okay."
"I said, 'What do you mean you're okay?' I didn't even know anything had happened," Lucy O'Donnell said. "And then she explained to me what had happened and how she had just run through the streets of Las Vegas and into the airport."
Megan O'Donnell, a 33-year-old mother of two, eventually touched base with her friends and made her way to Las Vegas McCarran Airport. She boarded a flight back to Philadelphia International Airport and arrived Monday afternoon.
Former AC Casino Exec Witnesses Aftermath of Las Vegas Shooting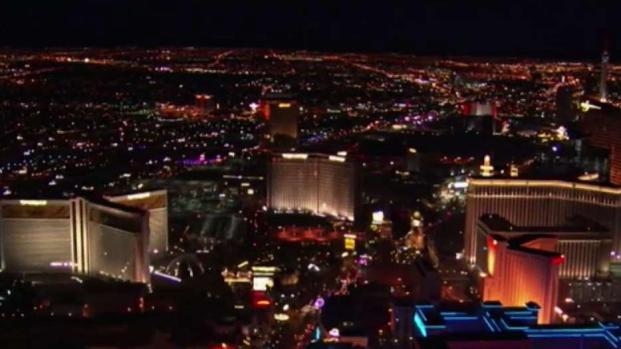 'We'll Pay for It'
Virginia McDowell knew something was wrong the moment she and her husband pulled up in a cab to the Las Vegas Tropicana Sunday night. The former Atlantic City casino executive and Philadelphia native saw a panicked couple approach her taxi as a group of people ran from the country music festival.
"We're taking this cab," the couple told McDowell.
"We haven't even paid yet," McDowell replied.
"Don't worry," the couple said. "We'll pay for it."
McDowell told NBC10 the couple then threw her and her husband out of the cab, jumped in and told the driver to take them anywhere.
McDowell was among the 26,000 people expected in Vegas for the annual Global Gaming Expo Conference. She could never imagine she would arrive at the same time the deadliest mass shooting in the country's modern history was taking place. McDowell described the bloody aftermath of the massacre.
"Literally, the walking wounded," McDowell said. "Many of them carrying severely wounded people into the Tropicana and into Hooters next door. Literally just walking around shell-shocked. It was horrible."
Witnesses and Survivors From Our Area Return After Vegas Massacre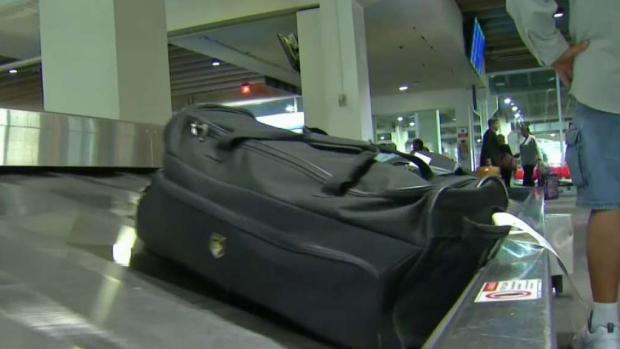 'Somebody Was Watching Over Us'
Stephanie DiBartolomeo first noticed the popping sound.
"You just kind of heard like, 'pop, pop, pop' real loud a bunch of times," she said.
DiBartolomeo and her family were in the middle of the crowd of thousands during the concert when the shooting began.
"The stage went dark and then everybody just started screaming and people were dropping to the ground and running," she said. "So then we just all kind of just grabbed each other and started running."
As more and more concertgoers were struck by gunfire in the ensuing panic, DiBartolomeo and her friends frantically ducked for cover.
"We were hiding under the bar," she said. "Jumping under the bar trying not to get hit by the bullets. You could hear them going off and hear them over your head. Then we just ran."
DiBartolomeo and her friends escaped unharmed. She returned to her native Glassboro, New Jersey, Monday with a new appreciation for life.
"Extremely lucky," she said. "Extremely. Somebody was watching over us. I've never felt so lucky in my life to be safe and to be here."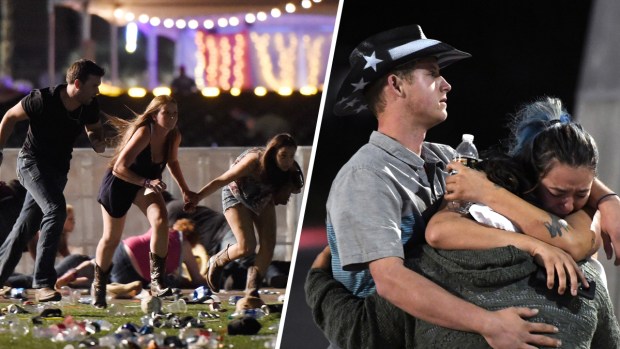 Dramatic Images: Dozens Die in Vegas Concert Shooting
'You Can Already See It on People's Faces'
Lisa Johnson drove past the concert venue just minutes before the massacre began. Johnson, the president of an Egg Harbor Township-based communications company, was at dinner at a different hotel when word of the shooting spread.
"There's an active shooter on the strip," a waiter inside the restaurant told her. "No one's allowed to go out to the strip."
The Global Gaming Expo Conference still began Monday in the aftermath of the shooting. Johnson knows it won't have its normal festive atmosphere.
"You can already see it on people's faces," Johnson said. "Everybody is just shocked over this. Nobody can go on and enjoy themselves. This is a tragedy unlike any other that we've seen. It's just horrific."
Philly Attorney Experiences Chaos During Vegas Shooting
'I've Never Seen Vegas Silent Like This'
Billy Ciancaglini was enjoying the third night of his Las Vegas vacation when he noticed a crowd of people running toward him.
"There's a shooter! There's a shooter," someone in the panicked crowd yelled.
Ciancaglini was unable to escape the mass of people and vehicles that were fleeing the scene.
"There was no getting out of the way," the Philadelphia-based attorney said. "There were just people everywhere coming in my direction. People were just pushing into each other and pushing the people in front into the street one after another and cars weren't stopping."
Ciancaglini eventually made it to his hotel room at the Monte Carlo casino — about five blocks from the shooting scene.
During an interview with NBC10, Ciancaglini looked down from his hotel room at the nearly deserted Vegas Strip.
"I've never seen Vegas silent like this," he said. "It is a ghost town like I've never seen before."