What to Know
A robbery suspect was shot by police after they say he tried to run down officers in a King of Prussia Mall parking garage, police said.

Police said the man held up a woman at gunpoint in the garage the day before.

The suspect is also implicated in a two carjackings and the abduction of an 87-year-old man in Claymont, Delaware.
A robbery suspect who was shot by police after allegedly trying to run down officers with a carjacked SUV inside a King of Prussia Mall parking garage on Sunday has been charged in two cases, Montgomery County authorities said Tuesday.

Kalin Jackson remains hospitalized at Paoli Hospital in serious condition following Sunday's confrontation in the mall's Green Parking Deck near Lord and Taylor, police said. Meanwhile, prosecutors filed robbery, weapons and counterfeiting charges on Tuesday, according to court records.
Jackson is accused of holding up a shopper at gunpoint inside the garage on Saturday afternoon. He returned to the same spot on Sunday and was surrounded by police.
Authorities said Jackson tried to run down officers after his SUV was surrounded. He struck three police vehicles before being shot, police said.
Investigators found a 9mm handgun — similar to one used in previous robberies — in the driver's seat of the suspect's vehicle.
That vehicle, a maroon 2012 Kia Sorento, was stolen Friday after Jackson allegedly kidnapped its owner, police said.
The victim, 87-year-old Richard Byrd, on Friday detailed for NBC10 how Jackson walked up to Byrd's home asking for jumper cables and then abducted him at gunpoint.

A Request for Jumper Cables Leads to Carjacking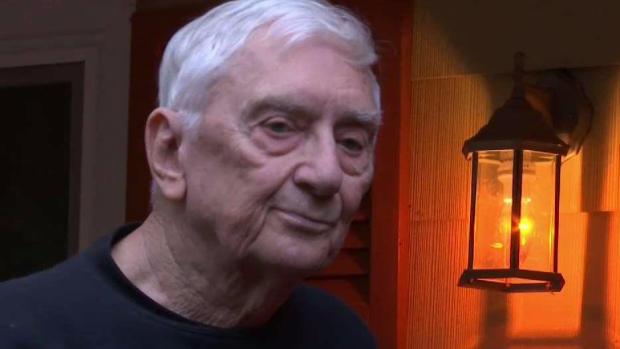 Jackson also allegedly stole another car moments after a shooting at a Wilmington, Delaware apartment building, police said.

No word, when Jackson would be returned to Delaware to face charges there.
Part of the massive King of Prussia Mall complex — the largest on the East Coast — was placed on lockdown for about an hour Sunday, store managers and shoppers tell NBC10. Mall management said no employees or patrons were injured.