Police in Montgomery County released photos as they tried to nab a suspect who stole jewelry from a warehouse club using a complex maneuver.
Upper Merion police said the burglar scaled a drainage pipe outside of a Costco on Allendale road in King of Prussia around 1 a.m. on Feb. 6., then broke open a skylight and used a rope to rappel about 40 feet down to the sales floor of the store. The suspect then stole several pieces of jewelry from a case and exited through a side door, police said.
Anyone with information to the Costco Wholesale burglary is requested to call UMPD Detectives at 610-265-3232. https://t.co/P9r3SdEtTcpic.twitter.com/O6ogTAk050

— Upper Merion Police (@UMerionPD) February 16, 2017
Police did not disclose the total value of the stolen items.
Investigators said they believe the suspect is familiar with climbing sports.
Upper Merion Police asked anyone with information to call detectives at 610-265-3232 or leave an anonymous tip at 484-636-3888.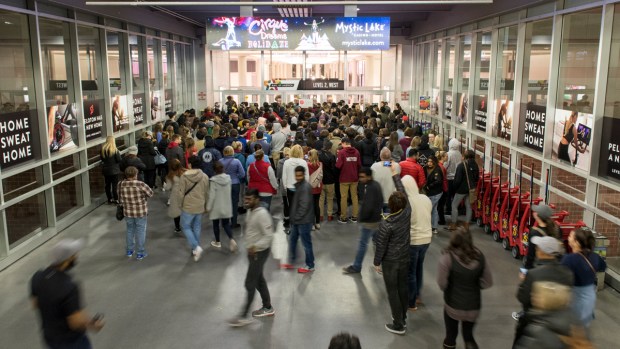 Top News: Black Friday Sales Bring Crowds Across the Nation
Published at 10:05 AM EST on Feb 17, 2017 | Updated at 10:30 AM EST on Feb 17, 2017