Thousands of people joined superstar comedian Kevin Hart for a 5K run in Philadelphia Saturday morning.
Local Runners Spend Morning With Kevin Hart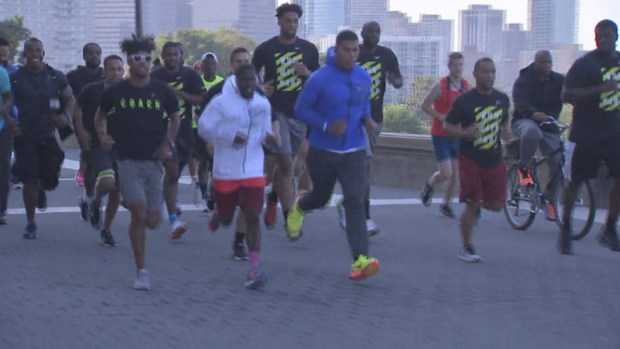 Hart, a Philly native, teamed up with Nike+ Run Club to organize the race, which began at the Philadelphia Museum of Art at 8:04 a.m. and ended there. Prior to his hometown, the comedian held 5K runs in seven other cities, including New York and Houston.
Comedian J.B. Smoove and 76ers rookie Jahlil Okafor were among the participants Saturday.
Hart claimed that nearly 4500 people came out for the event, which was open to runners of all speeds and paces.
"When I first started doing these spontaneous 5K runs it was just something I was doing authentically through social media," Hart told NBC10's Monique Braxton. "Nike got wind of it and Nike was like, 'What you're doing is amazing. You're motivating people, you're pushing people to do better, to simply be the best version of themselves that they possibly can.'"
Hart, who has over 21 million followers on Twitter, says the event is part of his goal of motivating his fans to get fit and healthy.
"When it comes to physical fitness and health I think that's something that I've really adapted to and that's something that I take serious now," he said. "We're simply in the business of making people understand and grasp the concept of taking care of yourself. "
Hart finished the race in a little under 22 minutes. He congratulated and high-fived runners as they finished at the Rocky steps.
Hart will perform Sunday at Lincoln Financial Field as part of his "What Now" comedy tour.