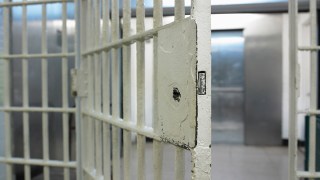 A western Pennsylvania inmate who claimed he tried to pry open a jail door to access tobacco, not escape, has been acquitted of trying to bust out of a county lockup with three others in November.
A Fayette County jury acquitted 22-year-old Jesse Fisher of conspiracy and attempted escape charges on Tuesday.
Authorities say the Dawson man and three other inmates were caught on video trying to force open a steel door with mop and broom handles so they could escape out a window to an unguarded stairwell with outside access.
But Fisher testified the inmates were merely trying to open the door enough so another inmate could pass them a small package of tobacco.
Another inmate previously pleaded guilty to the escape-related charges, while two others are awaiting trial.
Published at 4:56 AM EDT on Jun 5, 2015