Nearly 500 marijuana plants, some over five feet tall, and an elaborate pot growing system were found inside a home along the 2300 block of Frankford Avenue in the Fishtown section of Philadelphia, according to the Philadelphia District Attorney's Office.
Members of the District Attorney's Dangerous Drug Offenders unit and the DEA went into the home on Thursday. Agents say they found 343 full grown marijuana plants, 150 marijuana plants in the incubation stage and three large bags of cut marijuana. In all, over 500 pounds of marijuana were recovered from the house, said officials. The street value of the marijuana is approximately three to ten thousand dollars per pound, according to the District Attorney's Office.
Vinh Quang Nguyen, 41, who lives at the home, was arrested.

Agents say there was an elaborate and dangerous electrical wiring system hooked up in the home operating heat lamps used to grow the plants. Agents also discovered two pots of boiling water with fabric softener inside that were attached to the vent system of the house. The defendant was attempting to mask the pungent odor of marijuana in the home with the fabric softener fumes, according to agents.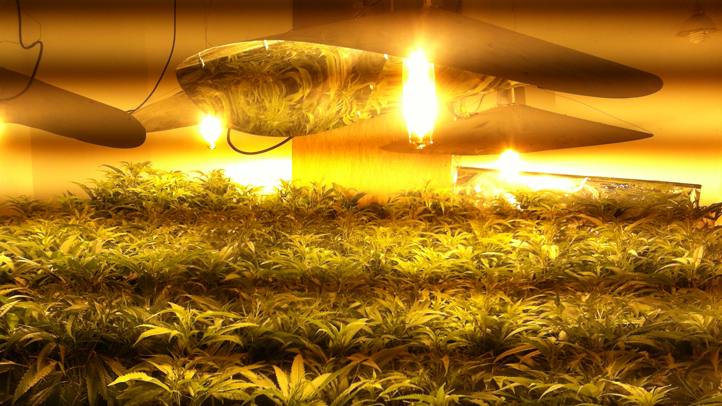 Nguyen's two small children also lived in the house, and their beds were just 15 feet away from the rooms containing the plants. The children were at school at the time Nguyen was arrested.
Nguyen is charged with possession with intent to distribute, risking a catastrophe, endangering the welfare of a child and knowing and intentional possession of a controlled substance.
He was arraigned on Thursday night and is being held on $1 million bond.