A state lawmaker, the Fraternal Order of Police and now Pennsylvania Governor Tom Corbett are calling for an investigation of the state probation and parole board in the wake of the murder of Philadelphia Police Officer Moses Walker.
This comes as the result of an NBC10 news story this week revealing parole officers may have missed an opportunity to arrest Raphael Jones just three days before he allegedly murdered Officer Walker.
NBC10's Lu Ann Cahn uncovered a series of events in the days before officer Walker was gunned down in North Philadelphia as he walked to a bus stop.
Records show that on August 15th, three days before officer Walker's murder, his accused killer, Raphael Jones, met with his probation officer in North Philadelphia. A sign in sheet shows Jones arrived at the office at 3:50 to see agent Jose Rodriguez. Numerous sources told NBC10 Jones was told to come in for the appointment because Jones failed a drug urine test on Aug. 10.
Jones was on a special probation from Judge Susan Schulman, after doing four years state prison time for a gun charge. Court documents show Judge Schulman was concerned that Jones was arrested again for robbery. Even though the charges were dropped, Judge Schulman ordered Jones to be put under house arrest with electronic monitoring.
The court transcript obtained by NBC10 shows Judge Schulman warned Jones about drug testing, saying "there will be no positives, Mr. Jones." Judge Schulman ordered agent Rodriguez to drop the detainer if there was one positive test, meaning Jones would go back to jail.
Parole officers, who declined to talk on camera, told NBC10 Rodrguez asked for a warrant for Jones' arrest on Aug. 15, but that it was denied by a supervisor. NBC10 has been unable to reach Rodriguez for comment.
Jones was not under house arrest at the time of the murder because he didn't have a land line telephone to accomodate an electronic monitor.
Jones walked out of the parole office on Aug. 15. Officer Walker was murdered early on the morning of Aug. 18.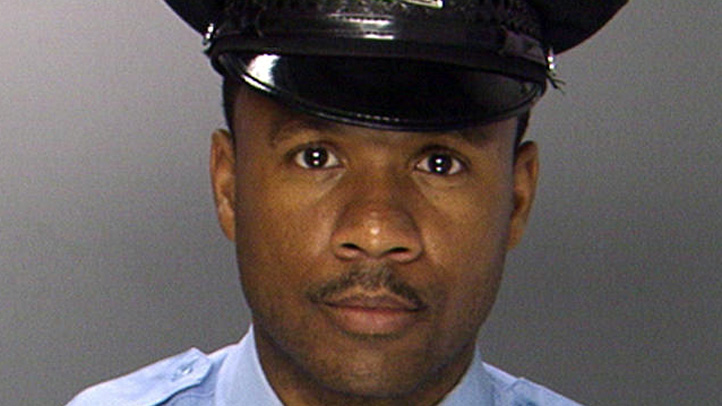 Governor Corbett's office tells NBC10 the Governor has ordered the chairman of the Pennsylvania Board of Probation and Parole to conduct a full internal investigation to determine if there were any policy failures or employee errors.
In a statement to NBC10, the Governor said, "I want to know the facts. Officer Walker was dedicated to his family and his faith, but devoted his life to helping others through his role as a police officer. Our commonwealth and the law enforcement community lost a great man."
Michael Potteiger, the chairman of the Pennsylvania Board of Probation and Parole also released a statement to NBC10, it reads "This is a tragic situation and it is understandable that people are searching for answers. We intend to find those answers. We are reviewing all relevant policies and procedures and if changes are necessary we will make them. We want to make sure that, to the best of our ability, we take action so that nothing like this happens again."
State representative Brendan Boyle has scheduled a hearing to ask the state board direct questions.
"The fact that a person can be released on parole and that it's up to that criminal to actually voluntarily get the brace on in the first place seems to me to be a pretty backwards system," Boyle told NBc10.
"Had that thug, that creep, that dirt ball been taken into custody, we would still have walker here," John McNesby, President of the Philadelphia Fraternal Order of Police told NBC10.
Chancier McFarland, 19, is also charged with murder in connection with Walker's death.

Published at 6:02 PM EDT on Aug 30, 2012 | Updated at 5:41 AM EDT on Aug 31, 2012