The Chip Kelly Era in Philadelphia is over.
On Tuesday night, the Eagles dropped an atomic bomb of a news release at 7:12 p.m., announcing the team had fired its head coach and de facto general manager.
Eagles Release Head Coach Chip Kelly: https://t.co/oOkQ3eITplpic.twitter.com/uiyW0UwAOD

— Philadelphia Eagles (@Eagles) December 30, 2015
Letter from Chairman and CEO Jeffrey Lurie: https://t.co/8XfWz1ps9Bpic.twitter.com/2e7FVb1FBe

— Philadelphia Eagles (@Eagles) December 30, 2015
"I have made a decision to release Coach Chip Kelly this evening," Eagles owner Jeffrey Lurie wrote in a released statement Tuesday. "I spent the last three seasons evaluating the many factors involved in our performance as a team. As I watched this season unfold, I determined that it was time to make a change."
Eagles Release Head Coach Chip Kelly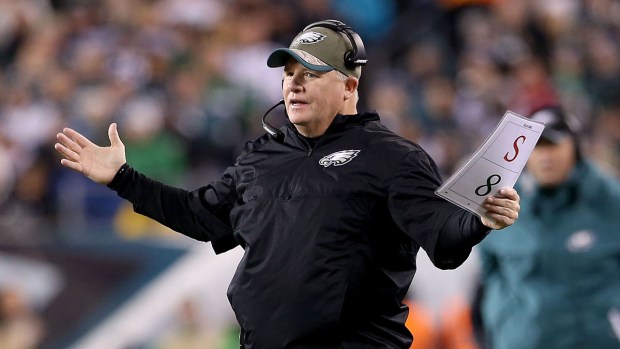 Kelly amassed a 26-21 record in his time with the Eagles, but the Birds stumbled to a 6-9 record through the first 15 games of the 2015 season after coming into the year with sky-high expectations.
Fans React to Eagles Releasing Chip Kelly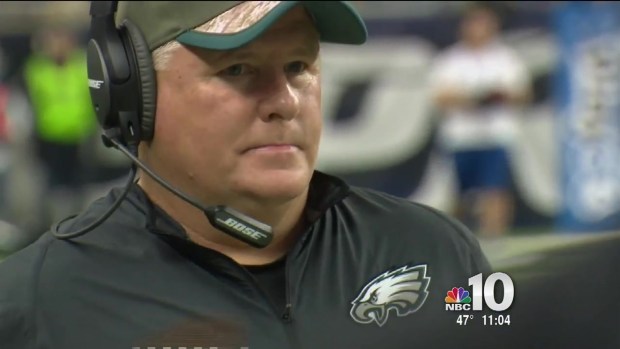 "We appreciate all the contributions that Chip Kelly made and wish him every success going forward," Lurie said in a brief statement from the team.
In addition to firing Kelly, the Eagles have also fired vice president of player personnel Ed Marynowitz. Tom Donahoe, who has been a senior advisor for the Eagles since 2012, will take over as senior director of player personnel. Donahoe was once the GM in Buffalo and was director of football operations for the Steelers.
Ray Didinger Speaks on Chip Kelly's Firing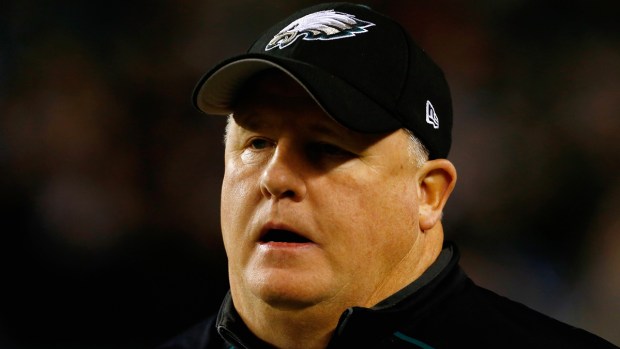 Offensive coordinator Pat Shurmur has been named the interim head coach and will lead the team against the Giants in the season finale on Sunday.
"I am determined and excited to select a new coach to help us obtain our ultimate goal," Lurie wrote. "Thank you for your consistent and enthusiastic support. It is always appreciated."
Chip Kelly's Gone, Eagles Fans React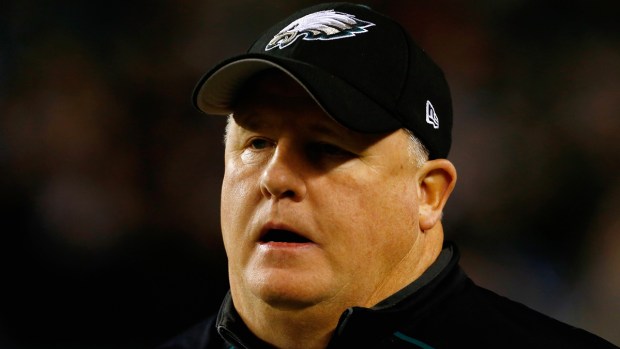 Lurie, who waited 14 years before firing Andy Reid, held a news conference on Wednesday to explain why he fired Kelly before his third season ended.
The only thing more shocking than the Eagles firing Kelly is the timing of the move, with one game left in the 2015 season.
In January, it appeared Kelly had won a power struggle with former general manager Howie Roseman when Lurie gave him full control of player personnel. Kelly made major moves this offseason, which led to poor results on the field. Now, Lurie has pulled the plug on the entire operation.
The Eagles will have a coaching search for the second time in four years.
Published at 1:02 PM EST on Dec 30, 2015