An out-of-control motorist struck and killed a woman in the Kingsessing section of Philadelphia Monday night.
Deeanna Teal, 52, was hit by a gray Chevy Tahoe with New York tags around 10:30 at the intersection of 48th Street and Chester Avenue, according to police.
WARNING: This raw video of the deadly hit-and-run could be disturbing to some viewers.
The moment was caught on camera by surveillance video from a nearby grocery store. In the video you can see Teal walking home -- crossing the intersection -- when the SUV quickly crosses the screen, hitting Teal.
A witness tells NBC10 that the driver came careening across the Chester Avenue Bridge, bottomed out and lost control nearly striking the witness before hitting Teal.
Police declared Teal dead on the scene.
"She was a sweet girl, she didn't deserve that," said Teal's friend Loretta Casey.
Police found the abandoned Tahoe six blocks away from the scene on the 4700 block of Larchwood Avenue. Police impounded the vehicle but continue to search for the driver.
Teal, who was set to be married, left behind a daughter, six grandchildren. Her fiancée James McClellan hopes justice is served for the driver who killed Teal.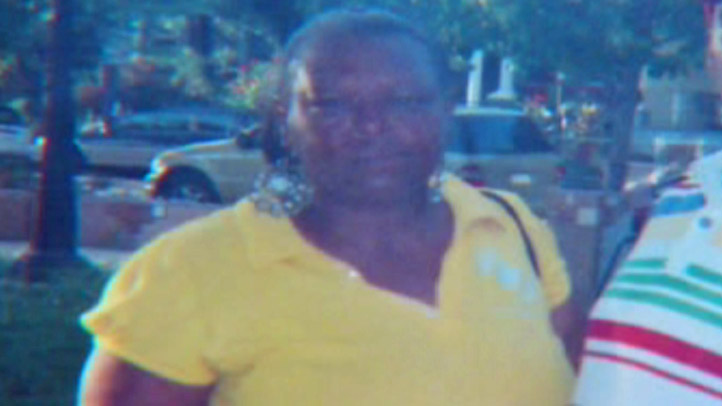 "He should of just stopped," McClellan said. "He'll get his... I'll leave it up to the courts."
Police say they know who owns the SUV but no one was arrested as the investigation continued.
Anyone with information is asked to contact Philadelphia Police.
Published at 2:21 PM EST on Dec 4, 2012 | Updated at 7:05 PM EST on Dec 4, 2012