Friends, family and sports fans nationwide are mourning the loss of one of Philadelphia's most beloved players. Former Philadelphia Phillies player Darren "Dutch" Daulton passed away Sunday at the age of 55 after a four-year battle with brain cancer.
Born on January 3, 1962 in Arkansas City, Kansas, Daulton attended Arkansas City (KS) High School. He was selected by the Phillies in the 25th round of the 1980 draft. He was a three-time All-Star during his 14 seasons with the Phillies (1983, 1985-1997), the longest tenure for a catcher in the team's history.
Daulton won a Silver Slugger and led the National League with 109 RBI in 1992. He became the only catcher in Phillies history with two 100-RBI seasons with 109 in 1992 and 105 in 1993.
One of Daulton's greatest seasons was 1993 in which he set Phillies single-season records for a catcher in walks (117), doubles (35), putouts (981) and double plays. He also made 143 starts at catcher that year, the most in Phillies history, and played a pivotal role when the team won the 1993 National League pennant.

Aside from the records he set, Daulton also developed a reputation as one of the toughest players in baseball.

Daulton was traded to the Florida Marlins in 1997 where he spent his final two and a half months of his baseball career. Marlins manager Jim Leyland credited Daulton's leadership in the clubhouse with helping the team win the World Series that year.
During his time with the Phillies, Daulton batted .245 in 1,109 games with 189 doubles, 134 home runs and 567 RBI. He also received the Players Choice Comeback Player of the Year Award, the Sporting News Comeback Player of the Year Award and was inducted into the Reading Baseball Hall of Fame, all in 1997. He was also selected as the starting catcher on the All-Vet Team in 2003 and was inducted into the Phillies Wall of Fame in 2010.
"Darren was a true leader of men. The Phillies would not have gone to the 1993 World Series without his leadership," said Phillies Chairman Emeritus Bill Giles. "In addition to being an outstanding clubhouse leader, he was also a fighter. He battled through five knee operations to become an All-Star. I really enjoyed watching him for 14 years in uniform. Darren was a super human being. His teammates loved him, I loved him like he was one of my own. In fact, he called me 'Uncle Bill.'"
While Daulton spent most of his adult life in Clearwater, Florida, in 2010 he spent the season in Philadelphia hosting the "Talking Baseball with Dutch" radio show on 97.5 The Fanatic.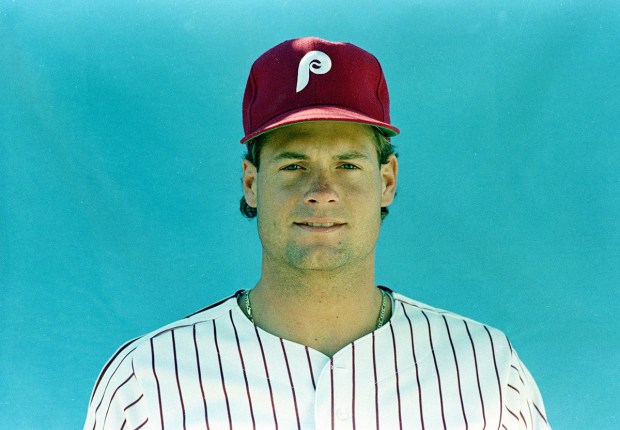 'Dutch' Through the Years: Remembering Darren Daulton
In 2013, Daulton's family announced he had a glioma, a tumor that arises from the brain tissue itself and is not spread from cancer anywhere else in the body. He underwent surgery for seven hours on July 1, 2013 at Thomas Jefferson University Hospital to remove the two brain tumors. That same year, his foundation, the Darren Daulton Foundation, which was established in 2011, shifted its mission to raise funds for brain cancer.

"All of us at the Phillies are saddened to hear of Darren's passing. From the day that we drafted him until today, he constantly earned our respect and admiration as both a player and person," said Phillies Chairman David Montgomery. "Darren was the face of our franchise in the early 1990's. Jim Fregosi asked so much of him as catcher, clean-up hitter and team leader. He responded to all three challenges. One of my toughest decisions as team president was to approve his trade to the Marlins in July of 1997. Our thoughts and prayers go out to his wife, Amanda, his parents, his brother and his four children. Dutch was truly 'one of a kind' and we will dearly miss him."
Daulton is survived by his parents, one brother, his wife and four children. Funeral services for Daulton will be private. In lieu of flowers, donations can be made to the Darren Daulton Foundation Foundation, 1339 Chestnut Street, Suite 500, Philadelphia, PA 19107.