Officials confirmed overnight that a body found along the banks of the Delaware River is that of a missing boater.
Police say a boat overturned on the river just after 2 p.m. on Sunday near the 100 block of Mill Street in Penns Grove. Two men were on board crabbing at the time of the incident and police say they are unsure of why the 12-foot boat capsized.
#Developing Crews discover body that washed ashore. They're trying to determine if it's the missing boater. @drewsmithtv with update at 11.

— Denise Nakano (@DeniseNakanoTV) May 15, 2017
According to police, a 30-year-old man was able to swim back to shore unassisted. He was treated at the Memorial Hospital of Salem County for mild hypothermia.
A marine unit began a search for a second 40-year-old man who was on the boat when it capsized. Police said a neighbor on shore saw the man swimming back to shore, but he slipped under the water.
Body Found in Delaware River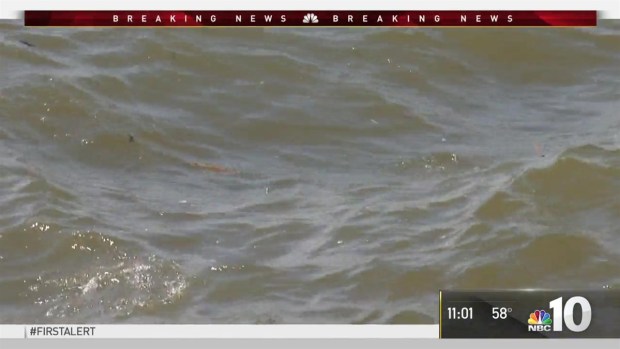 Crews called the search off for the night due to tide and wind challenges.
The body that later washed up was positively identified as family members as the missing man, Lt. John McDerby of the Delaware Fish & Wildlife Natural Resources Police said.
According to police, neither boater had on a life preserver at the time of the incident.