The restaurateurs behind a popular doughnuts and fried chicken chain in Philadelphia have found a valuable use for their discarded chicken backs: making soup for charity.
The Rooster Soup Co. luncheonette — which has full breakfast, lunch and dinner menus alongside its soup offerings — opened Monday to a packed crowd. All proceeds after expenses will benefit Broad Street Ministry, a local nonprofit serving the hungry and homeless.
"I love the mission. It's so inspiring. It's groundbreaking," said customer Kate Tejada. "And I know the food is going to be awesome."
Since 2005, Broad Street Ministry has provided services to the needy with a focus on preserving the dignity of its clients, including weekly three-course meals served by a wait staff. Executive director Mike Dahl said the innovative partnership with Rooster Soup could give his group a steady source of annual revenue — an unprecedented gift.
"We are constantly searching for dollars to keep our doors open and we rely 95 percent on private donations," Dahl said. "That a nonprofit and a private business can come together and find a creative solution to a problem facing the city is very exciting."
Rooster Soup is the newest member of the CookNSolo restaurant group, led by Steve Cook and chef Michael Solomonov. In addition to the wildly successful Federal Donuts shops (which serve fried chicken), their Philadelphia portfolio includes the upscale Zahav and hummus joint Dizengoff.
Rooster Soup was originally envisioned as a "hale and hearty soup stall" to salvage 500 pounds of spare chicken parts unused weekly by Federal Donuts, Cook said. Teaming up with Dahl's group seemed like "a natural affiliation between our two organizations," Cook said, estimating that soup profits could approach six figures annually.
"What Broad Street does inspires us and reminds us that hospitality is a fundamental human interaction," Cook said.
CookNSolo first floated the concept with a 2014 Kickstarter campaign that asked: "What if you could help someone who really needed it, just by eating lunch?" The effort raised nearly $180,000 for the project.
"The fact that 1,500 people stepped up and put their wallets where their mouths were told us it wasn't a crazy idea," Cook said.
But before opening the restaurant, the planning team needed to reimagine its concept. Would a soup-only restaurant survive the summer months? Would a lunch stall bring in enough customers to make the business viable?
The new downtown eatery has a diner feel, with silver and white on the walls and dark red leather booths. It also has an 18-seat lunch counter, which Cook said harkens back to social justice efforts from the Civil Rights era.
Deciding a soup-only restaurant would be limiting, the restaurant has a full menu that includes some of the twists the CookNSolo team are known for. The BLT, for example, replaces the lettuce with a latke.
But on a cold, raining opening day, soup was the popular choice for many diners, particularly smoked matzo ball soup.
Customer Carter Quigg, 40, who works for a supermarket chain, said she loved the idea of making use of leftover chicken parts.
"There's a lot of waste in the food and hospitality industries and we are the people who see the people on the streets every day asking for help," she said. "We need to find systematic ways to solve that rather than one mouth at a time."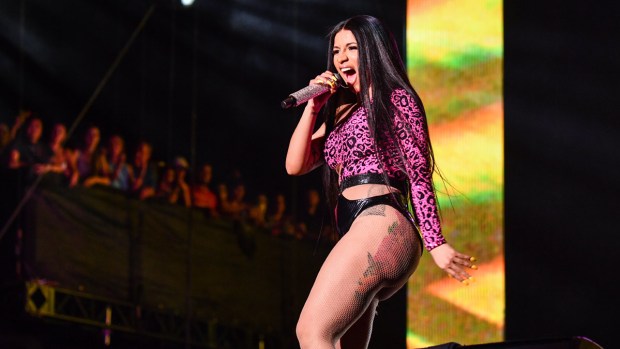 Top Celeb Photos: ACL Festival, 'Maleficent' Premieres, More