A man wearing all black, including a unique hat, shot a 19-year-old several times inside a Philadelphia fast-food eatery Sunday, police said.
Police say the suspect -- a man in his 50s or 60s who wore a black trench coat, black pants, glasses and a black Fedora, was eating inside the Church's Chicken restaurant at N Broad Street and Erie Avenue in North Philly around 5:25 p.m. Sunday when he suddenly became enraged, pulled out a gun and opened fire.
Three bullets struck a 19-year-old employee. Medics took him a couple blocks to Temple University Hospital in stable condition.
Police said the teen had stepped in to try and calm an altercation between his brother -- who also works at the restaurant -- and the hat-wearing man. The man left the store before coming back moments later and opening fire.
Disgruntled Customer Shoots Teen Employee: Police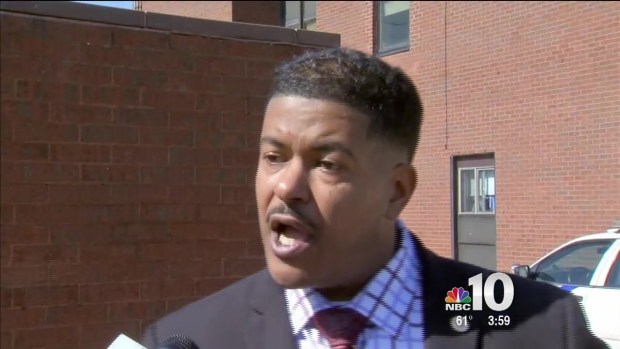 Investigators have not yet determined what caused the suspect to snap though police say he may have been angry when employees started cleaning tables nearby as he was eating his food. They also say they have surveillance video of the suspect getting off a bus before walking into the restaurant.
Police hoped surveillance video that shows the shooter in the restaurant will help them track him down.
The shooting happened about 1.5 miles away from where a woman was beaten to death with a hammer shortly before 5 p.m. Police told NBC10 they don't believe the two incidents are related however.
Investigators asked anyone who recognizes the man to call 911. Tips can also be submitted online.