New Jersey Gov. Chris Christie has met with his own Cabinet one day after meeting with President-elect Donald Trump.
Lt. Gov. Kim Guadagno joined Christie at Monday's meeting with department heads in Trenton. It's not clear what they discussed.
Christie will also take part in his monthly "Ask the Governor" show on 101.5FM Monday at 7 p.m.
Christie and Trump huddled Sunday for about 30 minutes at Trump's golf club in Bedminster. The session was one of several Trump has held there this weekend with prominent Republicans.
When asked whether Christie could get an administration job, Trump told reporters that "he's a very talented guy." Trump later said the meeting was "very good" and Christie said it was "great."
Christie says he plans to finish his term, which ends in 2018.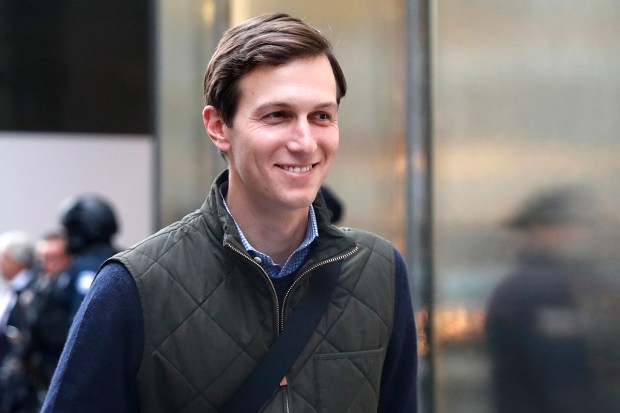 Seen in Trump's Orbit: Jared Kushner, Jack Ma