National French Fry Day? Try National Crabfries Day.
Chickie's & Pete's in South Philadelphia is holding a Crabfries eating contest to celebrate the holiday Friday.
Ten people, selected by Sportsradio WIP, will compete to see who can eat the most fries in an allotted period of time. The winner will receive a pair of Eagles home opener tickets and $500. One runner up will received $250 and a "Crabfries for a Year" gift card.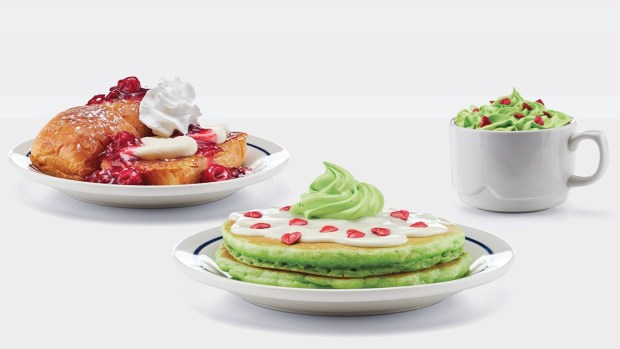 Wild Food Crazes: Grinch's Green Pancakes
While participants have already been selected for the contest, other customers are welcome to celebrate with a Crabfries sale that has a philanthropic message.
During the holiday, Crabfries will be on sale all day for $1 and personal pitchers of Miller Lite will be available for $5. All proceeds from the sale will go to the Fraternal Order of Police Survivors Fund.
This is not the chain's first National French Fry Day celebration with the Fraternal Order of Police. In 2015, they also honored the holiday with a contribution.