Surveillance cameras captured the theft of a baby Jesus from a Bethlehem Nativity scene and even though the statue was returned, police wanted to know the identity of the woman who took it.
A woman could be seen walking up to the Nativity scene at Bethlehem City Hall's Payrow Plaza on E Church Street in the Lehigh Valley, Pennsylvania city around 2 a.m. Sunday and taking the statue.
Police later recovered baby Jesus, along with an incoherent note, in a safe haven bin at St. Luke's Hospital in neighboring Bethlehem Township. They didn't even know the statue was missing until it turned up.
The statue needed from glue and repairs before it could be returned to the manger, said authorities.
The woman with brown hair and weighing between 120 to 140 pounds -- wearing a hat, knee-length dark coat, dark yoga pants and dark flat-bottomed shoes -- was seen walking a tan or gold dog before driving off in a 2-door Saturn Ion-type vehicle, said police.
Police asked anyone who recognizes the woman to call Det. Chris Beebe at 610-865-7187.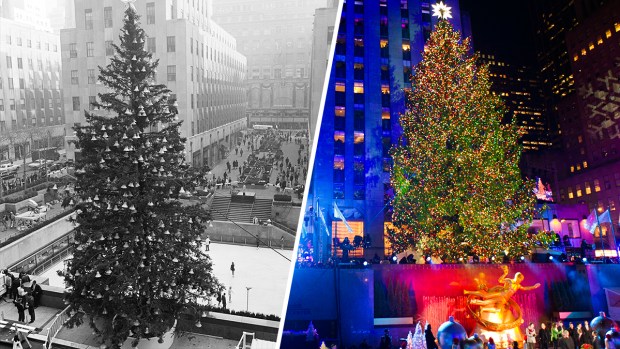 Dazzling Rockefeller Center Christmas Trees From Years Past