Nearly two years after a Amtrak train derailed in Philadelphia leaving eight people dead and hundreds hurt, the Philadelphia District Attorney's Office has decided not to press criminal charges.
On May 12, 2015 a speeding Northeast Regional train jumped a sharp curve in the city's Port Richmond neighborhood late that night.
The train broke apart after leaving the rails at more than 100 mph. Some cars overturned, others sliced through steel electrical structures and one was crushed like a aluminum can. Four of the passengers killed were ejected from the train.
Federal investigators said the train was traveling at twice the speed limit as it prepared to turn north toward New York City following a stop at 30th Street Station.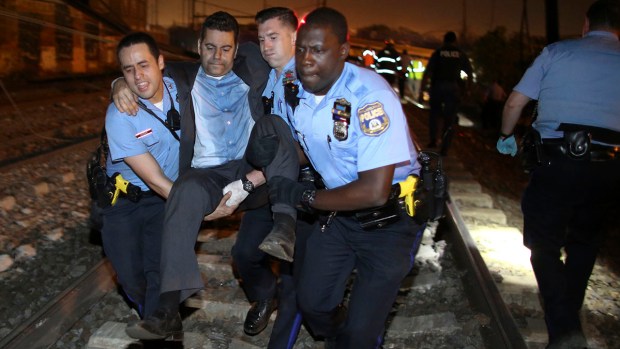 2 Years Later: Deadly Amtrak Derailment
"The evidence indicates that the derailment was caused by the engineer operating the train far in excess of the speed limit," a release from the DA's office said.
"However, we cannot conclude that the evidence rises to the high level necessary to charge the engineer or anyone else with a criminal offense," the statement continued. "We have no evidence that the engineer acted with criminal 'intent' or criminal 'knowledge' within the special meaning of those terms under Pennsylvania law for purposes of criminal charges. Nor do we believe there is sufficient evidence to prove, beyond a reasonable doubt, criminal recklessness, which would be the only other basis for criminal liability."
Engineer Brandon Bostain lost his bearings after a rock hit the windshield of another train, the National Transportation Safety Board ruled. Bostain told investigators he didn't remember the derailment.
DA Seth Williams' office said that Pennsylvania law that criminal recklessness as when someone "consciously disregards a substantial and unjustifiable risk."
They said they found no evidence of the engineer "consciously" disregarding laws.