Questions linger a year after Amtrak 188 ran off the tracks in Philadelphia, taking life and limb with it, and pain persists for those devastated by the derailment. Vigil to Honor Victims of Amtrak 188 Deadly Derailment 1 Year Later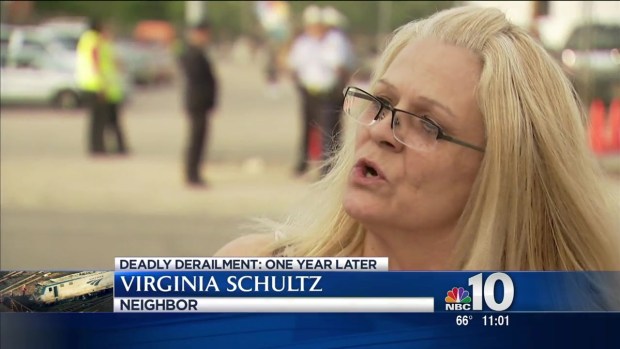 For Robert Hewett, the warm May evening when his world flipped upside down is burned into his memory.
Hewett, 58, is among those who suffered more serious injuries in the crash, which occurred moments after the train left 30th Street Station. Anniversary of Amtrak Train Derailment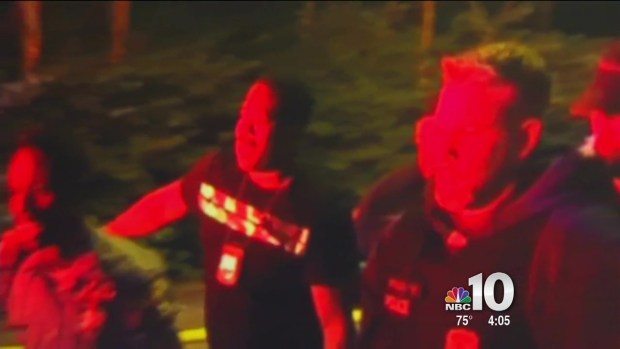 He was sitting in the first car — the car shown crushed like a soda can in footage from the scene — and was the first victim taken to Hahnemann University Hospital that night.
"Right before I lost consciousness, I crashed head-on with another gentleman," Hewett recalled on Thursday, the one-year anniversary of the derailment. "I woke up laying on a pile of rocks. All my clothes had been ripped off, I couldn't move my legs, I couldn't see out of my right eye."
Hewett said fires burned in the field near where the train careened off the tracks, but he was too badly hurt to move himself to safety. So he waited.
"I was scared laying there," Hewett said. "I couldn't move, I couldn't get away. I started yelling for help."
Eventually, that help came. First responders carried Hewett away from the scene.
"I remember [the rescuer] saying, 'This guy's gotta go now or the whole back of his head's coming off,'" Hewett recalled.
Amtrak 188 Derailment, a Year Later: What Has Changed?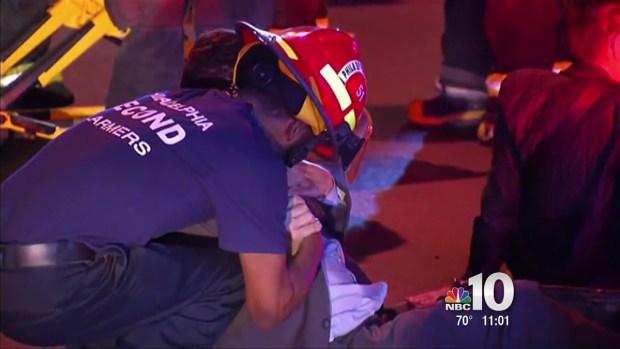 Hewett would be the first derailment survivor to arrive at Hahnemann Hospital, but the last to leave. The severity of his injuries required lengthy and extensive medical treatment.
Tom Kline and Bob Mongeluzzi, two attorneys representing the majority of Amtrak 188's surviving victims, said their clients want accountability on the part of Amtrak and engineer Brandon Bostian.
Authorities have said the train was traveling at more than double the speed limit the night of May 12, 2015 when it rounded the curve at Frankford Junction, off of Wheatsheaf Lane in a desolate stretch nestled between Juniata, Port Richmond and Frankford, and lurched off the tracks.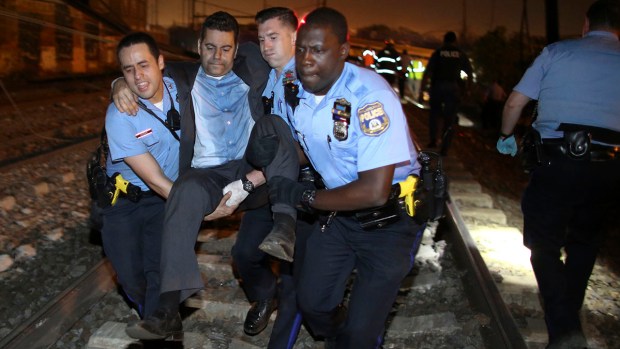 2 Years Later: Deadly Amtrak Derailment
Bostian was placed on leave in the wake of the derailment and has not returned to work. He has told investigators he recalled speeding up in the moments before the crash, then braking when he felt the train was moving too quickly into the sharp curve. When he realized the train was derailing, he recalled holding the controls tightly and thinking, "Well, this is it, I'm going over," according to documents made public in the case. Bostian is not believed to have been distracted by his phone at the time.
Investigators have also said that positive train control, a measure that automatically slows trains when necessary, was not being used on the dangerous curve at the time. Positive train control has since been installed along all of Amtrak's Northeast Corridor.
Federal investigators are scheduled to meet again next week to discuss the probable cause of the crash.
For the families of the eight victims who died — and the more than 200 others injured that night — added safety measures came too late.
"This has been a trying time and a troubling time and a difficult time for all of those who were horribly devastated and lost loved ones," Kline said recently.
Amtrak 188, A Year Later: Doctors Recount Derailment Aftermath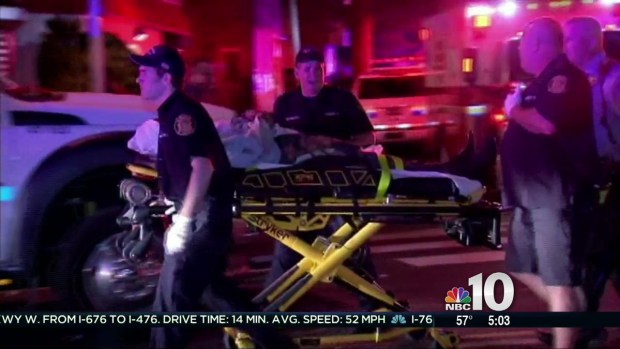 Most victims have elected not to talk publicly about their ordeal. Victims were treated at 10 area hospitals in the aftermath of the mass-casualty disaster.
Temple University Hospital received 54 patients that night. NBC10's Matt DeLucia talked with doctors from the hospital, who recounted a level of devastation they will likely never see again.
"I have never experienced anything that was to the volume that we saw that night," said Dr. Amy Goldberg, who was Temple Hospital's chief of trauma at the time. "When I walked in and saw the number of patients we had already on site and the numbers we were getting, it was rather impressive."
A Year After Deadly Amtrak Derailment, Victims Await Answers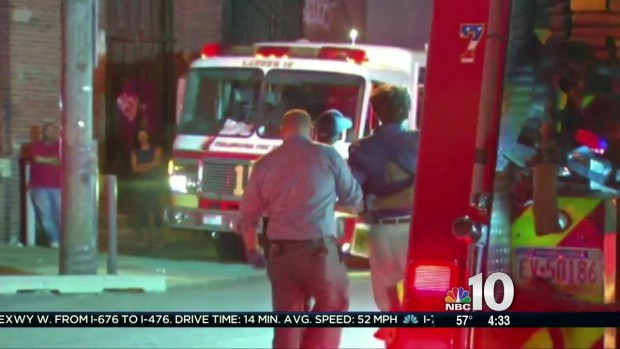 Dr. Herbert Cushing, Temple's chief medical officer, remembered the questions that raced through his mind as he traveled to the hospital's North Philadelphia campus that night.
"Do we have enough emergency rooms? Is the blood bank ready?" Cushing recalled.
Cushing said the hospital had prepared for a disaster situation like the derailment, but after living it, he feels the hospital is even "better prepared now to handle a large disaster situation."
For many of the victims, recovery has come slowly. Attorneys say they are still living with the effects of the deadly crash day in and day out.
"They feel this pain not just on the day of the anniversary of this derailment," Mongeluzzi said. "But every waking hour of their lives."