Police in Montgomery County announced the arrest Thursday of a man wanted for an armed robbery at a King of Prussia bank ATM earlier this month.
Upper Merion Township Police charged Jamal Goodwin, 25, with robbery, aggravated assault and related charges in the Dec. 5 robbery at the Wells Fargo Bank location at 101 W. DeKalb Pike.
Officers responded to the bank around 8 that night after a man reported being robbed by an armed man while using the ATM. The robber took money from the man's wallet then drove off, said police.
Goodwin, of Carroll Street in Philadelphia would later confess to the crime as investigators recovered the gun, said police.
Goodwin, remains jailed on $200,000 bail in Chester County on unrelated armed robbery charges. His public defender didn't immediately return NBC10's call for comment.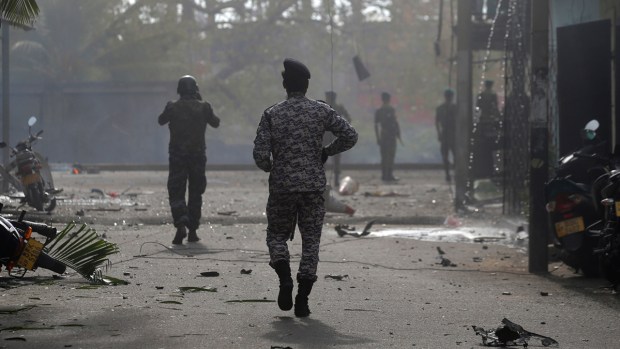 Top News: Easter Sunday Bombings in Sri Lanka Kill Hundreds