A 21-year-old man who went on a food run during a Philadelphia 76ers watch party in the Germantown neighborhood was shot to death during a spray of gunfire outside a house just a few hours before his birthday.
The victim, Gregory Battle, of Michener Avenue, died Monday night outside the party on Earlham Terrace near Pulaski Avenue in Northwest Philadelphia, police said. At least six bullets were fired in the shooting, with some lodged in the home where about 10 other people were watching the game.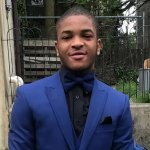 Some children were also in the house watching the game during the gunfire.
Battle had left during the game, which began around 7:30 and ended at 10 p.m., to pick up Chinese food at a nearby takeout restaurant, police said. He was killed as he was about to re-enter the watch party.
No arrests have been made.
Battle's family told NBC10 he would've turned 22 on Tuesday. He was a 2018 Mastery Charter School Pickett graduate and was about to start a new job in healthcare.
"He was funny. He made you laugh. He just would pop over just to say, 'Hey aunty. How you doing? He was a good kid," Battle's aunt, Satonia Boswell, told NBC10. "We're like really hurting because he didn't deserve this. His birthday was today. He would've been 22. He died three hours shy of his birthday."
As of Tuesday night there have been 141 homicides in Philadelphia this year, down 5 percent from the same time last year which was ultimately the deadliest on record in the city's history.
"Increased crime. Increased killing," Boswell said. "You're scared to walk out your own door now."
There are additional resources for people or communities that have endured gun violence in Philadelphia. Further information can be found here.