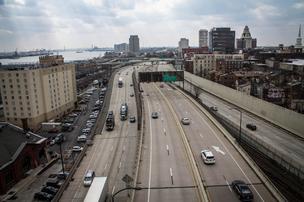 With nearly $5 billion set for improvements in roads, bridges and mass transit across the Philadelphia region, the Delaware Valley Regional Planning Commission released its four-year schedule of infrastructure projects. It all starts in the beginning of 2015.
The Intelligencer has the story, and says that roads in Bucks and Montgomery counties are set to undergo a four-year, $1 billion transformation.
Pennsylvania's Act 89 increased taxes on wholesale gas and the fees on driver's licenses and vehicle titles. Officials expect to generate an additional $2.9 billion in annual revenues to help fund transportation improvements.
Local
Breaking news and the stories that matter to your neighborhood.
Across the Philadelphia region, nearly $5 billion could be spent on roads, bridges and mass transit.
Much of it will go toward fixing long-neglected infrastructure, said Barry Seymour, executive director of the DVRPC. "For the most part, this is about catching up," he said.
Copyright bizjournal