UPDATE: The victim was found safe on 69th Street overnight.

An Amber Alert was issued Monday night about 12 hours after Philadelphia Police say a kindergartner went missing after being abducted from her Cobbs Creek school.
Police say the 5-year-old went missing around 8:50 a.m. from the Cullen Bryant Elementary School on 60th and Cedar Avenue.
"Where is she, where could she be?" begged the girl's tearful mother Latifah Abdur-Rashid.
Local
Breaking news and the stories that matter to your neighborhood.
The victim, a kindergartner at the school, was allegedly taken by a woman who claimed to be her mother. Police also say people didn't realize the girl was missing until almost six hours later.
She stands about 40 inches tall and weighs around 35 pounds. She has a medium skin tone, brown eyes and black curly hair, according to investigators.
The family just moved to the area so the girl doesn't know her address or phone number, her mother said.
Her family told NBC10's Denise Nakano that a woman, believed to be about 8-months pregnant, was spotted on surveillance video telling school officials her name was "Tiffany," and that she needed to take her daughter to breakfast. The woman then allegedly signed the little girl out of the office and took her away.
"She's a beautiful little girl, happy go lucky, not a care in the world," said Abdur-Rashid. "For someone to take her like that is really horrendous."
Her mother was in tears as she told NBC10 about finding out her daughter was missing.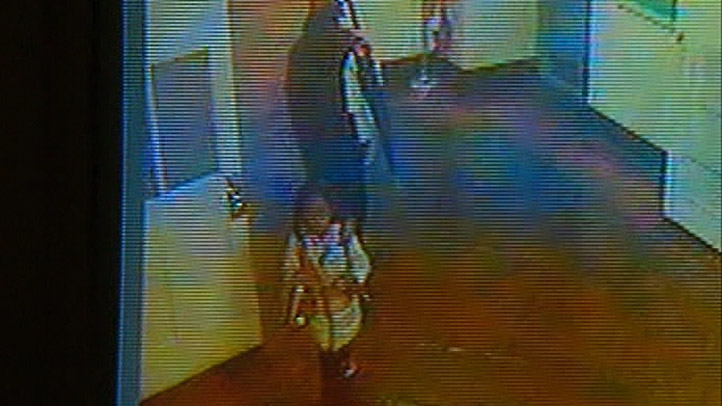 "My daycare called me," said Abdur-Rashid. "(They) pick my child up, her and my son, and walked them to the daycare from the school around 3 o'clock. They asked me if Nailla had an early dismissal today. And, of course I said, 'no, she didn't.' She asked me about a woman named Tiffany and I immediately thought about my brother's friend. I called her and she was like, 'no, I'm in school. I didn't take [her].'"
Abdur-Rashid says there was confusion when she came to the school asking questions.
"I come straight to the school and they're all discombobulated. The substitute teacher, they're trying to get him on the phone. He finally gets here and he's like, 'her mom picked her up from school early. She said she was taking her to breakfast. I asked her to sign out but she said she already signed out at the office.'"
Abdur-Rashid also says the woman who abducted her daughter was dressed in traditional Muslim clothing -- something verified by police and surveillance video.
"In the surveillance camera that the school has that I watched, she's dressed in traditional over-garment and Niqab," said Abdur-Rashid. "She has her face covered and only her eyes showing. She's wearing gloves. She's wearing all black. She has something white on her arm and she has a long black umbrella. The surveillance camera shows them walking through the hallway to get to the door. The next camera picks up and she's putting her umbrella up. Then they disappear."
The victim, who had on a light-colored coat and pink backpack, and the woman were last seen walking along Cedar Avenue.
The Philadelphia School District confirmed Abdur-Rashid's story and told NBC10 the following:
Around 8:45 a.m. this morning a woman showed up at the school and was allowed to visit the child in the classroom, which is against protocol. The woman claimed to be the mother and took the child from the school. When the real mother showed up at 2:45 p.m., that is when they realized that the child was missing. There is surveillance video that shows the woman and child leaving. That is being handed over to Philadelphia Police.
An Amber Alert was issued around 8:30 p.m. A $10,000 reward is offered for information in this case.
The girl's mother just wants her daughter home safe.
"Please, please take my baby anywhere that she can be picked up," said Abdur-Rashid. "I don't know what else to say... don't hurt my baby."
If you have any information on this incident, please call 911 or contact Philadelphia Police.