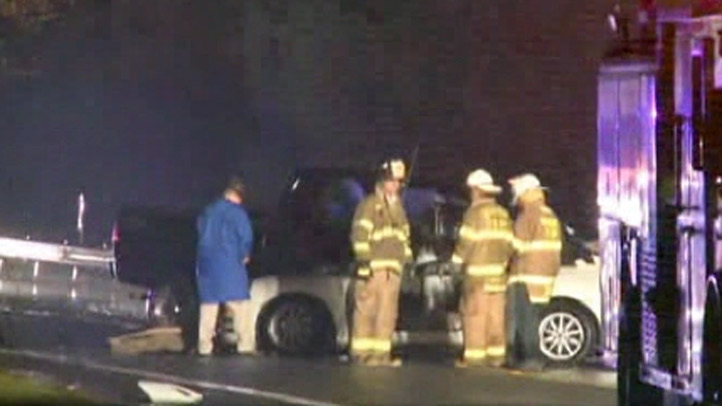 Two people are dead and two injured after a pickup truck and a car collided in Ocean County.
Police say the truck crashed into the car around 7 p.m. Sunday night in the area of County Road 571 and County Road 547 in Manchester Township, NJ.
Officials say two passengers inside the car were killed in the crash. A third passenger in the car was taken to Jersey Shore Medical Center and is in serious condition. The driver of the pickup truck was also taken to the hospital and being treated for minor injuries.
No one has been charged at this time. Police continue to investigate the accident.
Related Stories: