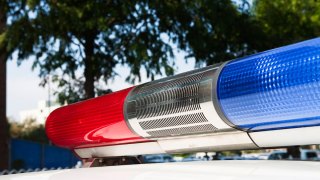 Two police officers are recovering after their vehicles collided in the Mount Airy section of the city.
Investigators say the two police cruisers were traveling on Stenton Avenue Saturday around 10:10 a.m. when the vehicles crashed into each other.
Two officers were injured in the crash and taken to Einstein Hospital. Investigators have not yet revealed their conditions but say both officers should be released shortly.
Officials have not yet revealed the cause of the accident.
This story is developing. Stay with NBC10.com for updates.