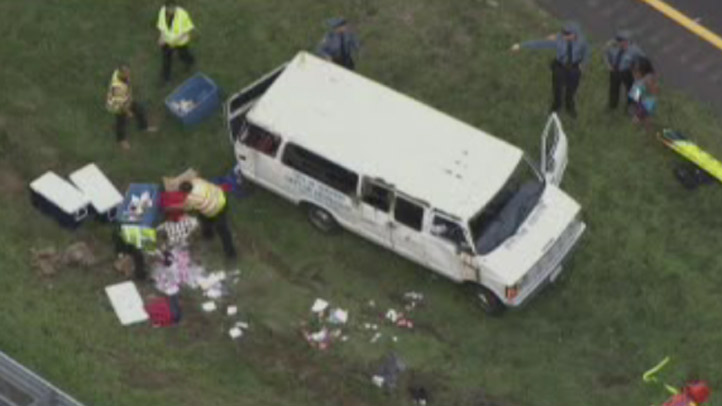 Over a dozen people were hospitalized after a 15-passenger van overturned on I-295 in Burlington Township.
Police say the van was driving from Trenton around 5:30 p.m. Monday night when the driver somehow lost control and the van overturned near Exit 47. The van is owned by the city of Trenton, according to officials.
Two lanes on I-295 Northbound were blocked for over an hour. They have since reopened.
Local
Breaking news and the stories that matter to your neighborhood.
Officials say 14 of the 15 passengers were hurt and transported to Virtua Mt. Holly where they were treated for minor injuries. Officials say 12 of the victims are under the age of 18.
Officials say a tire issue may have caused the accident. They continue to investigate.
Also on NBC10.com:
Officials Use Zombies to Warn of Pedestrian Dangers