A 12-year-old boy who ran back into his burning Norristown, Pennsylvania home Friday morning to save his father was claimed by the flames, family members told NBC10. Boy Dies in Norristown Fire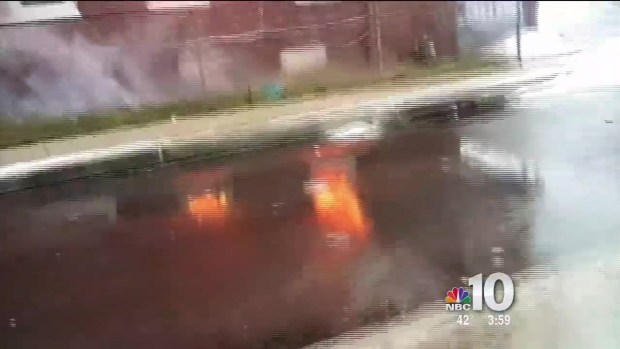 The boy was identified as Sanford Harling, III by city officials Friday afternoon. A member of the Norristown Youth Eagles football team, the 6th grader ran back into the flames and never got out.
The fire broke out around 8:45 a.m. on the first floor of a twin home along the 1000 block of Markley Street, fire officials said. A family of five lived there, relatives and officials said.
In a video taken by a bystander, family could be heard wailing for help as the flames shot from the home. One man could be heard yelling "there's a baby in there!" VIEWER VIDEO: Raging Fire Claims Boy's Life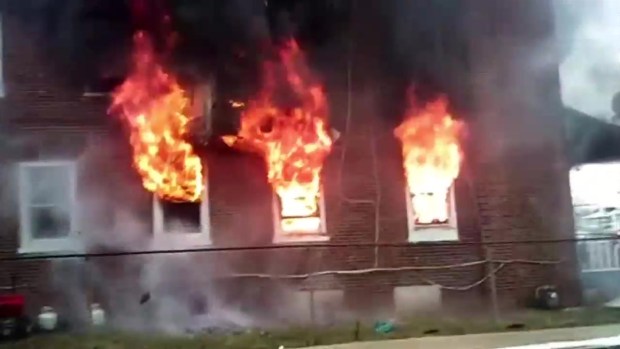 Flames quickly spread to the second floor and were so intense that windows burst. Thick black smoke billowed from other parts of the brick and wood structure as fire crews pulled up to the scene.
Several aunts and uncles of the Harling family, said the 12-year-old escaped the fire, but realized his father, Sanford, Jr. hadn't made it out. The man was recovering from a recent surgery. House Fire Clams Life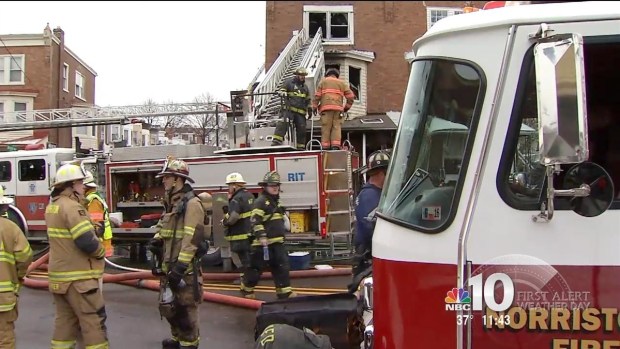 The boy ran back into the home, but never returned, family said. The father did make it out alive, family said.
One man was taken to the hospital with unknown injuries, according to police. Neighbors said he jumped from a window to escape the fire. His relationship was unclear.
Officials said the boy is survived by his mother Dana, father Sanford, Jr. and siblings.
A GoFundMe page was posted to assist the family in their recovery.
Neighbors left balloons and flowers on the porch of the burned out home to remember Harling. Matt Booker, the coach of the Norristown Youth Eagles football team, spoke to NBC10 Saturday about the boy.
"Very friendly," Booker said. "Just hardworking, especially out here on the football field. He wasn't one of those kids who had God-given ability. He had to work for his and he did."
The American Red Cross was also assisting two families affected by the fire.
Officials are investigating the cause of the fire.