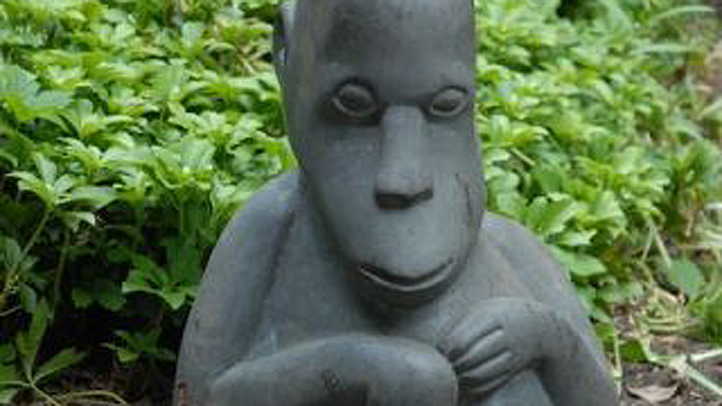 Four stone statues, worth $10,000 each, were stolen from the front lawn of a Wilmington, Del., resident, police say.

Two monkey statues and two statues of abstract people – a total value of $40,000 – went missing from the yard of home in the Williamhurst community in northern Wilmington on either Friday or Saturday, police say.

The statues were imported from Zimbabwe and stand two to three feet tall, weighing 150 pounds each.

New Castle County Police are investigating the grand thefts, and are asking anyone with information about the statues to call 302.395.8110.