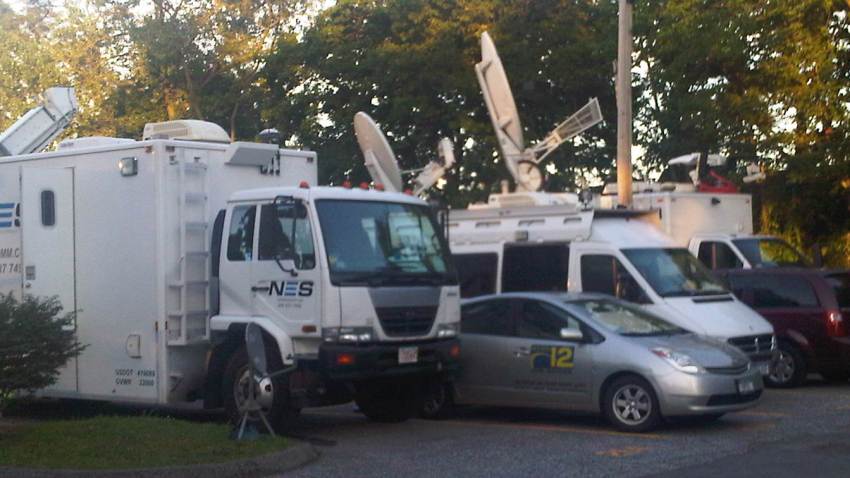 The day before a missing Delaware mom turned 34, authorities announced a $10,000 reward for information that leads to locating the woman or the arrest of anyone involved in her disappearance.
Nefertiri Trader was last seen on June 30 around 4 a.m. being forced from the porch of her New Castle home and into her own car, according to information a witness provided to police. There has been no sign of the woman nor her vehicle since that summer day.
The $10,000 reward was announced last Friday as Trader's three kids and their grandmother prepared to mark the missing woman's 34th birthday without her.
Local
Breaking news and the stories that matter to your neighborhood.
"I'll be fixing dinner for her birthday... She loves collard greens, spare ribs, and baked macaroni and cheese," said Trader's mother, Denise, describing her daughter's favorite meal.
The reward comes after calls from Denise, who said she believes it would help bring Trader home.
New Castle County Executive Thomas Gordon authorized the reward --- which is unusual since municipal dollars are rarely available for missing persons cases. Funds mostly come from non-profits or private organizations, if at all.
Trader is described as 5-feet 6-inches tall and 124 pounds with brown eyes and brown hair. Her car is a silver 2000 Acura RL with Delaware plate 404893.
Anyone with information on the case is urged to contact New Castle County Police Detective DeSabatino at 302-395-8110. Tipsters can also call the Crime Stoppers at 1-800-TIP-3333.
---
Contact Alison Burdo at 610.668.5635, alison.burdo@nbcuni.com or follow @NewsBurd on Twitter.