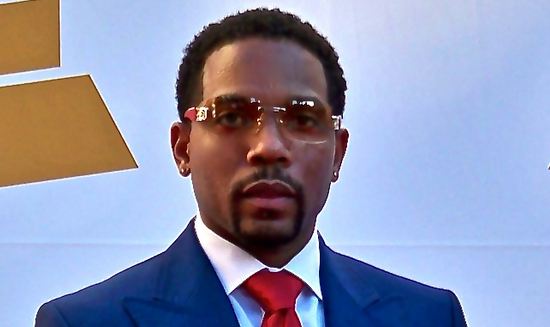 Carvin "Ransum" Haggins is a two-time Grammy Award-winning writer and producer who's collaborated with artists ranging from Will Smith, Jill Scott and Musiq Soulchild, to Justin Timberlake, Patti LaBelle, and Chris Brown. The multi-platinum songwriter has received 21 Grammy award nominations and 10 ASCAP writer awards.
In 2011, the Greater Philadelphia Tourism Marketing Corporation (GPTMC) named Haggins and his musical partner Ivan "Orthodox" Barias as Creative Ambassadors for the city's Philly 360° campaign.
Most importantly, Haggins is a proud native of Philadelphia.
Local
Breaking news and the stories that matter to your neighborhood.
We talked with Haggins about his fondest Philly memories and about how he plans to change the negative messages being propelled by the music industry, through activism and philanthropy.
What part of Philadelphia did you grow up in?
Sort of all over, really. I lived in North Philly, "the badlands," and on the east side of Somerville in East Oak Lane; and I graduated from Martin Luther King High School as an honors student.
So you're a kid growing up in North Philly. Did you know that you would one day become a producer to the stars?
Growing up, I thought I was gonna be the greatest rapper that ever lived on the planet. But then the music industry started changing and rap music started talking about a life I didn't live and didn't want to live. I think it was maybe when I was around 19 or 20 that I decided that I wanted to do something different and started thinking of other ways to use my talent.
What is your fondest childhood memory in Philly?
There is a place downtown; it was the first Ben Franklin Museum. As a kid, I went there on a school trip. And I just remember we went to this place, and it was great. It showed all of the inventions of Benjamin Franklin. I remember I went back there on my own and got a chance to watch the Ben Franklin movie. I think that was one of my fondest moments. And I remember thinking I wanted to go down in history just like that; like he did.
Where do you get your inspiration for writing and creating music?
Everything that you've heard is from life experience. It's all true. When I work with an artists I will look to see how their life is and talk to them about their life. Everything you're hearing is a true emotion and that is usually an emotion that a lot of people can relate to, regardless of their situation.
You were nominated for a lot of Grammy awards before you actually scored a win. How did it feel to finally win a Grammy?
What's amazing is that you kind of feel the same way. I guess my reward and my excitement is not even about the trophy, it's about being able to bump into someone on the street and they say the song that you wrote changed my life. That's the biggest trophy you could ever receive. A statue means nothing. If I coud save a life with my music, you can keep the statue.
What is the next big goal you hope to accomplish?
I want my name to transform from songwriter/producer to philanthropist. I'm working with activist and philanthropists Detra and David Clark, and LeSean McCoy to start a school called Creative Minds. So, we are working on putting a school together and hopefully, in 2015, we should have it all up and running. The school will be in Harrisburg. We want to have it in every major city, but Harrisburg was the first to receive us. That's kind of what I'm most excited about but the main focus now is just to give back and find a way to make things better. On June 7th, I've also put together a protest against radio for the obscenities in the music because the music now is just so full of debochery. So I'm putting together a protest called Rage Against the Rachet. So, we're asking the community to come out and support the protest because the music is so bad that it's corrupting the minds of our children.
Do you have any new music projects on the horizon?
The great thing is that we have a record company now called Ethical Music Entertainment and an artist named BriaMarie who is an R&B artist, but she is a Christian. So, she makes good, clean family music and that's the mantra of our company. This is family music, like back in the day. We're looking for artists, we have a video division, a promotion division, and of course a songwriting and production division, and the goal is to create a hub for all people who feel like they don't want to compromise their beliefs in order to do what they love to do and make music.
One of the things you're known for is recognizing and fostering local talent. Is this something you plan to continue to do in the future?
Philly, this is home. So, whenever I can help anyone from home, I'm all for helping. But we've also worked with artists from all over the world as well. So, I'm open to work with anyone who's talented and that chooses to have morals and integrity in their music.
Who are your role models?
Jesus, Albert Einstein, Benjamin Franklin, Kenny Gamble & Huff, and Barry Gordy. And it's not even about an emulation of what they've done, it's a perspective. It's looking at how they saw the world and how they chose a different perspective from the norm, and because of the perspective it gave them a whole different outcome for what they chose to do. In all of those great minds is a perspective that thinks so far from the box that there wasn't even a box to see anymore. That's the type of perspective I want to have.
What advice do you have for up-and-coming musicians in Philadelphia?
One thing I was taught is to create music because you love it and money will come after. Don't pursue it to get rich. It might be a long time before you get rich. Love what you do and do what you love, and you'll find success.