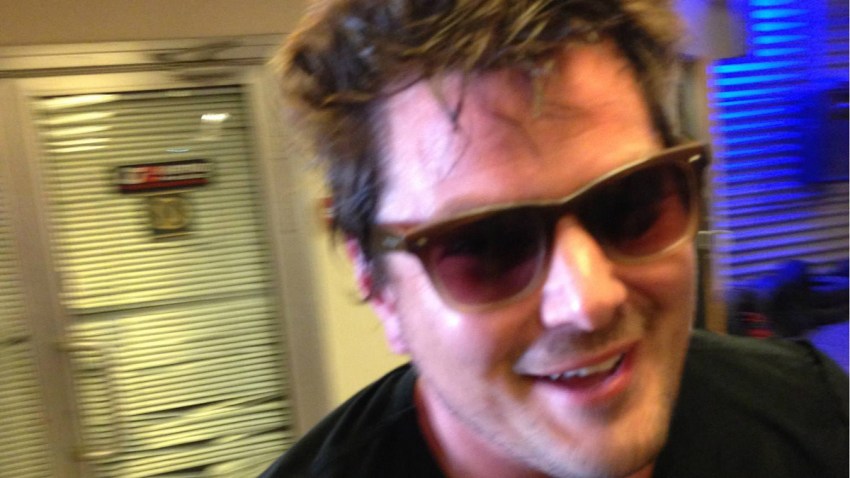 Millions of people watch porn worldwide, but one man is getting paid for it. Philadelphia-expat and and Temple University alumnus Jason Fredric Gilbert is a full-time movie translator -- and some of his work involves subtitling films saved for adult, after-hour occasions.
The 37-year-old Lower Merion native moved to Israel with his family when he was 10 years old, only to return to the City of Brotherly Love nearly a decade later to study film at Temple. Upon earning his degree, he used his movie-making skills to produce and direct independent feature films.
Shortly after, Gilbert got his start in the porn industry by reviewing films for the Philadelphia-based adult movie company Hot Movies and coincidentally found himself translating X-rated films following his big move to the Holy Land.
Local
Breaking news and the stories that matter to your neighborhood.
The Times of Israel blogger explained his journey in the porn industry in a post published on the site almost a year-and-a-half ago. Here's our conversation with Gilbert.
There are many different opinions about the adult movie industry. How and why did you first get involved in translating pornographic films?
I didn't begin subtitling pornography voluntarily. I served in the Israeli army as a Lone Soldier for one year and I made educational films while in the IDF (Israeli Defense Forces). After I was released from the army I went to interview at an advertising agency and the company Trans Titles, which provides translations to thousands of movies and TV shows, was actually located in the same building so I stopped by and have had a job there ever since. Before that I was mainly freelancing but it can be very difficult financially to live in Israel.
Note: The company Trans Titles translates foreign movies and television shows in addition to translating a smaller portion of X-rated films.
Watching porn for a living may be a dream job for some people, but what is the reality of your work?
When I'm working I don't really focus so much on the context. I definitely zone out on the story line. For viewers it's a completed different experience. You know viewers are watching what's happening and the acting. They're focusing on the sex-ing so I think it's even kind of ridiculous that there are even subtitles sometimes. But for those few hours when I'm subtitling, I oversee the quality control and focus that the subtitles are synchronized and that everything's in place.
Utilizing your language skills are a big component of your job. As a bilingual translator, what is the most challenging part about translating the films?
English is my stronger language so I translate from Hebrew to English. I would say the most challenging part is translating American slang. You know, there are just certain words in English that just don't exist in Hebrew – like motor boating for example, it just doesn't exist. So that can sometimes be a bit challenging. But after working in Hot Movies, I've really seen it all. Everything from straight, gay, transgender, bisexual so nothing comes as a surprise anymore.
What are some challenges that come with the job?
About a year ago my wife and I moved in with my mother-in-law so I'm working outside of the office in my home. It's like a regular job. Basically I just sit in my office, put on my headphones, keep my pants on, close the door and subtitle. At age 37, it's not exactly where I envisioned I would be after film school.
What are your family's thoughts on your translation services of the adult material?
Well they knew that I was translating adult films when I first started out reviewing films for Hot Movies in 2004. I would write blurbs about the films on the website. Afterwards I was promoted to marketing and started making films for them. Back then I would travel a lot of more too, like I'd take trips to Amsterdam for work. Now I'm just working from home so I can do my job anywhere. So they were really just kind of proud that I was working. I wasn't involved in any crimes or doing anything illegal so they were happy that I had a job out of college.
As a translator, you also subtitle reality television shows like "Keeping up with the Kardashians" and "Swamp People." But has translating the adult movies affected your home life?
No, not really actually. I am not a full-time porn translator. It's about 20% of my job. I get to spend more time with my four-year-old son, which if I was working outside of the home I wouldn't get to do. I am kind of a stay home dad in the sense too. I get to take my son to judo and watch him grow up, which is great. So I guess you can say translating porn from my house is kind of a benefit in some weird way.
Have you experienced any awkward moments while translating?
No, I haven't but I love awkward moments. I'm just waiting for them to happen. My mother-in-law isn't super religious or anything and I'm not religious at all so if she walked in I think it would be more awkward for her more than it would be for me. It could be kind of funny actually.
Besides porn, you also directed The Coat Room in addition to other feature films in the past. What are some highlights of your past work?
For the past year I've actually been working on documentaries but my plan right now is to start making featured films again. The Coat Room was a film I directed and produced that was set in Philly and was about a bunch of kids working in a coat room. It went on to premiere at film festivals and eventually won the Portland Underground Film Festival in 2006. I directed the film Identity Burglars back I 2007 and it actually premiered at the Hollywood Film Festival.
Since you're planning on leaving Israel next year, do you plan on translating X-rated films after your move?
I hope not, I want to get back into directing films. I graduated with a film degree so it's something I've always wanted to do. I still have some extended family back in Philly so I'd love to go there and show my wife where I grew up and went to college. My parents actually met at Temple while they were in college in 68 so there's a lot of family history there. I'd also like to go out West and go to Los Angeles but my wife has her eyes set on Portland, Oregon.
What can we expect from you in the future?
I plan on directing a follow up to The Coat Room in Portland in 2016.
Note: The full-time dad and part-time porn translator also wrote a collection of humorous stories and essays titled "Slower Than Your Average Bear." The comical compilation is expected to hit book stores next year.