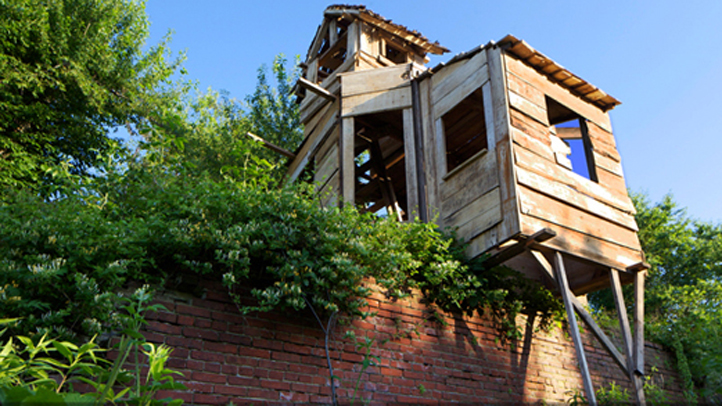 Editor's Note: 10 Questions is a new weekly feature on NBC10.com. If you know someone who we should profile, please email us.
---
Lee Tusman is a curator from and living in Philadelphia. He's the creative director of Hidden City Philadelphia.
Local
Breaking news and the stories that matter to your neighborhood.
Tell us a little about yourself.
I've been creative director of Hidden City for almost two years. Prior to that, I was a curator at universities and museums in Philadelphia and California. Most recently, I was a curator at the Riverside Art Museum in California. I grew up in Philly and it's nice to be in my own city and discover new places and open them up to the public. There's a certain joy in that.
What is Hidden City?
It's a project that connects people and places. It connects people to the overlooked places around the city via tours and events, online and during the Hidden City Festival.
What is the Hidden City Festival?
It's a six week festival that celebrates these hidden places around Philadelphia. This year is our second festival, the first one was held in 2009. The festival boasts projects that are working in temporary spaces with new ideas. You can get a day pass for $20 or a weekend pass for $40 and see as many spaces as you want.
Describe some of the spaces.
There are spaces all over the city, such as Fort Mifflin near the airport. It's 300 years old with Ruins at High Battery, a treehouse looking structure. There's also the ADMK Knit Lab at Shivtei Yeshuron-Ezras Israel in South Philly. It feels like you are stepping into an earlier era. The first floor is a synagogue and the second floor is a knitting lab.
Where did this idea come from?
Thaddeus Squire started it in 2009. He wanted to use contemporary art to connect people to spaces. It was a great hybrid for people interested in historic preservation and people interested in art who want to learn about history.
How many sites are there this year?
There are 9 sites. A call for proposals went out and we received 150 proposals. Nine projects were chosen. The Edgar Allen Poe house in Philadelphia is being used for example.
What does a creative director do?
A curator figures out what work makes a good visitor experience. With Hidden City, you get to identify projects that are overlooked spaces around the city and work with the public to put tours and events together.
Who makes up the Hidden City initiative?
There are 600 members who receive discounts on tours. We are a small non-profit with a small staff. The response has been quite high because we are very unique. There are no examples of what we do in Philly and around the country. The intention of our initiative is to bring this idea to other cities.
Describe an interesting Hidden City experience that brings a new twist to public space.
We received a proposal from Jacob Wick of Oakland. His idea was to open up Germantown Town Hall and bring life to it. The space had been closed for 15 years. It's now a citizens town hall. The residents of Germantown have formed their own use of the space, they've created maps and archives. It's now emerged as an independent city and we can see it thrive. They have meetings all the time and talk through the issues. You can see the social and political impact of this art project.
What advice do you have for aspiring artists?
The trick is to find out what motivates you and figure out how to make that a transformational experience. Find your passion and what brings joy to your day in and out. It's figuring out the excitement of the day and let that show through your work.