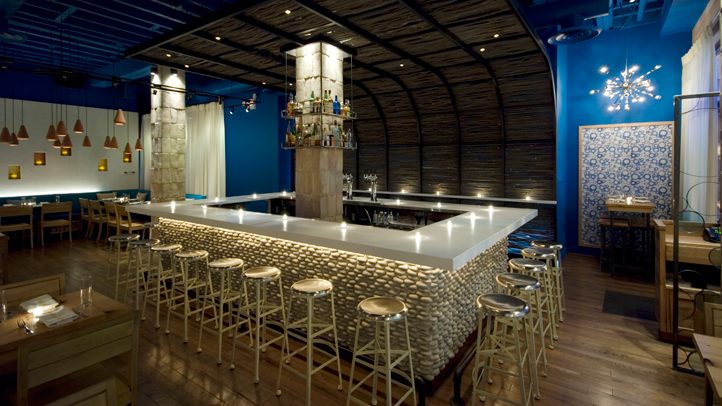 Restaurants across the region are aiming to be more eco-conscious -- and one Center City restaurant has a unique back story about the recycled material used to create its sleek space.
Opa, a modern Greek restaurant at 13th and Sansom, prides itself on using local, sustainable ingredients, including produce and seafood.
The wood used for much of the restaurant's decor and seating is also green -- a lot of it is actually reclaimed wood from the stable of 2006 Kentucky Derby winner Barbaro. Reclaimed oak from Lancaster County was used to make the tables.
"When looking to create the space and backdrop for all the seating, our contractor went locally to try to reclaim some wood that would fit what we were looking for," said co-owner Vasiliki Tsiouris. "And we were really surprised when he came back, and happy to hear we had something from history."
Many other design elements through the restaurant are recycled -- including river rocks that make up the bar, clay lanterns, and a canopy created with branches.