Bernie Sanders Making Two-Day Swing Through Pennsylvania to Promote Democratic Candidates
Sanders arrives Friday evening, then sticks around Saturday. He'll pitch for at least three candidates.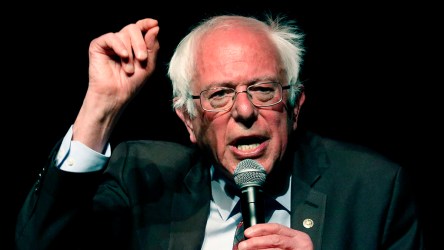 U.S. Sen. Bernie Sanders of Vermont will make a two-day swing through Pennsylvania to rally with candidates in Democratic primary races.
The former presidential candidate's stump pitches will start with a Friday evening event for lieutenant governor candidate John Fetterman in front of Philadelphia's City Hall.
Fetterman endorsed Sanders for president in 2016's Democratic primary against Hillary Clinton. Sanders, however, didn't endorse Fetterman in that year's Democratic U.S. Senate primary.
Fetterman is among four Democrats challenging incumbent Lt. Gov. Mike Stack of Philadelphia in May 15's primary election.
On Saturday, Sanders will campaign with Democratic congressional candidates Jess King in Lancaster and Greg Edwards in Allentown.
King is uncontested for the nomination to challenge Republican U.S. Rep. Lloyd Smucker. Edwards is running in a six-way primary to succeed retiring Republican U.S. Rep. Charlie Dent.