Voter turn-out is usually low during the midterm elections bu this year's critical race may change that.
NBCPhiladelphia.com
Senior Writing Fellow in the Center for Critical Writing at Penn and Author, Damon Linker, considers...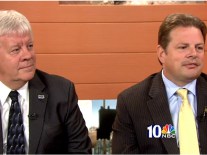 NBCPhiladelphia.com
Teachers union leaders assess the state of education in Pennsylvania and New Jersey and the staffing...


To view this video you must to have Flash Player 9.0 or later installed. Click to download the most recent version of Flash.
Damon Linker, Author, of a soon-to-be released book has studied the relationship between the church...
He's the man who gets blamed for that $400 million blunder, not Education Commissioner Bret...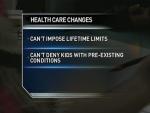 There is a ton of confusion about the new health care law that's about to go into effect.
PHA board chairman takes a shot at former director after showing him the door.