Conservative takes down democratic hopeful.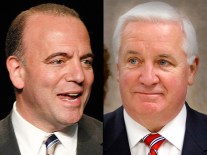 AP
Democrat Don Onorato defeated in the Pa. Governor's race.
Facebook
Runyan goes from the gridiron to Congress.


To view this video you must to have Flash Player 9.0 or later installed. Click to download the most recent version of Flash.
Coons pledges to make real for the people of Delaware these six words: Made in America, Manufactured...
Voters and candidates around the Delaware Valley head to the polls.
Republican and Tea Party-backed candidate Christine O'Donnell conceded the race on election night.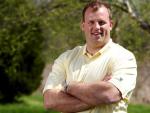 Former Eagles Offensive Tackle Jon Runyan calls election day game day. He's the GOP candidate in a...