What to Know
As of Thursday afternoon, 742 people in New Jersey had tested positive for COVID-19. Nine of those people had died.
New Jersey continues to see a jump in new coronavirus cases as more people are tested and community spread contributes to infections.
An an attempt to promote social distancing, Murphy called for the closure of barber shops, hair salons, spas, nail salons, eyelash salons, tattoo parlors and social clubs.
The total number of cases of the new coronavirus and deaths in New Jersey nearly doubled Thursday as more testing is done. And, the governor believes the totals will soon jump into the "many thousands."
The New Jersey Gov. Phil Murphy reported 318 more positives tests for COVID-19 and four more deaths during a midday Thursday news conference. The state total of positive cases jumped to 742, with nine deaths.
Among the latest deaths was a man in his 70s who died in Ocean County. The coastal New Jersey County also had at least 25 of the newest cases, Murphy said.
Since Monday, the total number of novel coronavirus cases in New Jersey shot from dozens to hundreds. On Thursday, Murphy said he fully expects the cases to move into the "thousands." He also expects for Cumberland and Salem counties to get the first cases in those southern counties as more testing is done.
Community spread is aiding the increase in cases, health officials said.
Coronavirus Pandemic
Full coverage of the COVID-19 outbreak and how it impacts you
Congressman Self-Quarantines
On Thursday, one of New Jersey's U.S. Congressional contingent announced he is home-quarantining due to exposure to a fellow congressman who tested positive for COVID-19.
"Now is the time to be safe and to take all precautions for each other," Congressman Andy Kim said.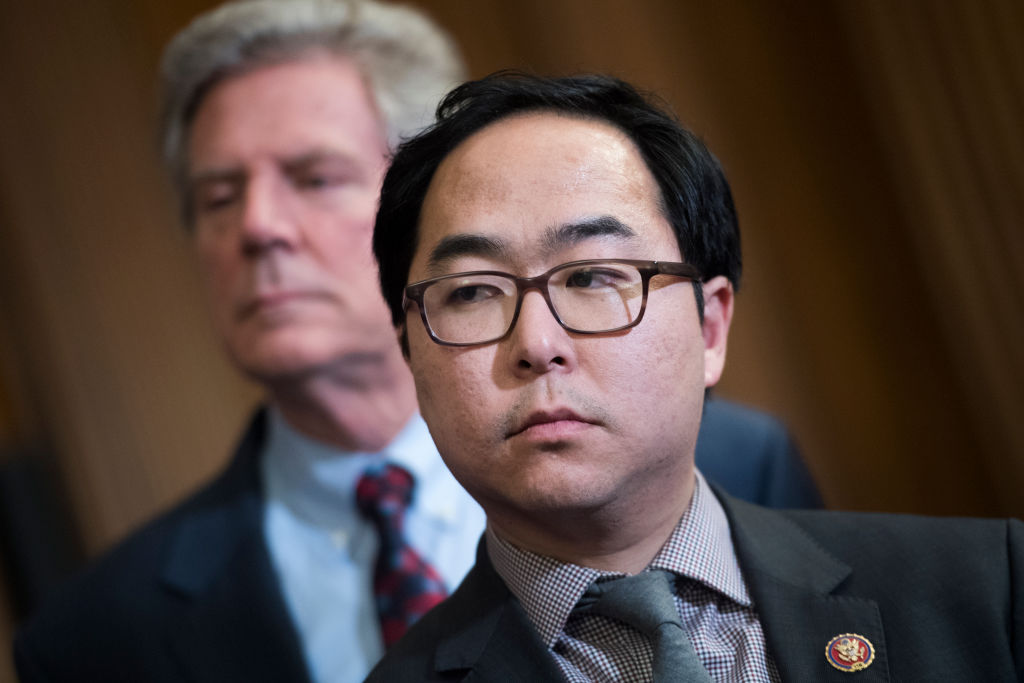 The Democrat who represents parts of Burlington and Ocean counties said he planned to continue work and was self-quarantining per CDC recommendations.
Statewide Closures
Murphy has enacted multiple social distancing measures in an attempt to "flatten the curve" as to not overwhelm medical services.
On Thursday, Murphy ordered all personal-care businesses and social clubs to close as of 8 p.m. unless they can ensure proper social distancing. The businesses that must close Thursday night include barber shops, hair salons, spas, nail salons, eyelash salons and tattoo parlors.
Murphy already ordered the closing of schools, gyms, theaters, amusement parks, indoors malls and casinos. The governor has urged people not to travel if they don't have to from 8 p.m. to 5 a.m.
"We've basically shut the state down," Murphy said Thursday in an earlier radio interview. "Stay home."
The New Jersey Division of Elections launched an online form to gather petitions before the end of March deadline to get on the ballot for the June 2 statewide primary, which remains as scheduled.
Murphy also called for moving upcoming local special elections, including one in Atlantic City, to May. Those May 12 special elections will be done via mail. Voters will receive Vote-by-Mail ballots, including a prepaid postage return envelope, ahead of the contests.
"To all New Jerseyans – I deeply appreciate your cooperation with our efforts to promote social distancing. I know it's not easy being cooped-up in the house, but this what we all need to get through this together," Murphy tweeted.
The Moves to Increase Hospital Beds
So far, about half of the cases in New Jersey have required hospitalization, the median age of those people is 52, New Jersey Health Commissioner Judith Persichilli said. The youngest person to test positive for COVID-19 is just 3 years old.
To treat people, the state health department is working to further expand the number of available beds for potential infected patients by either adding beds to existing hospitals or reopening shuttered hospitals or nursing homes. On Tuesday, health leaders toured the former Underwood Memorial Hospital in Woodbury, Gloucester County. State leaders are working with owner Inspira Health to reopen the facility, which would add 300 beds to the statewide total.
There have been six instances of COVID-19 infections at New Jersey nursing homes and long-term care facilities. Persichilli ordered for better screening at these facilities, including all vendors have their temperature taken and screened for symptoms at the door.
What's Being Done
New Jersey is also opening a testing facility at Bergen County Community College Friday in an attempt to test more people.
To deal with the influx of questions about the virus, New Jersey opened the 211 hotline to give answers.
For most people, the virus causes only mild or moderate symptoms, such as fever and cough. For some, especially older adults and people with existing health problems, it can cause more severe illness, including pneumonia, and death. But, Persichilli said adults of all ages can experience symptoms.
The vast majority of people recover over a period a weeks.