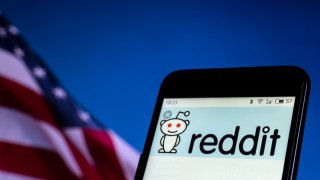 Emerson Boggs, 25, a Ph.D. student and virologist at the University of Pittsburgh, signed up on Jan. 23 to moderate what was then a small Reddit community with about 1,000 members dedicated to a relatively obscure topic: a new coronavirus that had been discovered in Wuhan, China, according to NBC News.
Less than two months later, the Reddit message board /r/coronavirus has grown to more than 1.2 million members — almost a million of whom signed up in the last two weeks. Boggs is now one of a team of 60 volunteer content moderators, including researchers of infectious diseases, virologists, computer scientists, doctors and nurses, spending hours policing the more than 50,000 daily comments posted by the community for misinformation, trolls and off-topic political discussions.
Their expertise and unpaid labor have helped create one of the most authoritative, up-to-date and civil forums for information and discussion about the pandemic.
"No matter how much it makes my blood pressure rise, it helps me sleep at night knowing I at least tried to help," said Boggs, who noted that the University of Pittsburgh is not affiliated with the subreddit.
The coronavirus community is now the third-most active subreddit, according to Redditlist, a website that tracks Reddit, and one of the fastest growing subreddits ever.