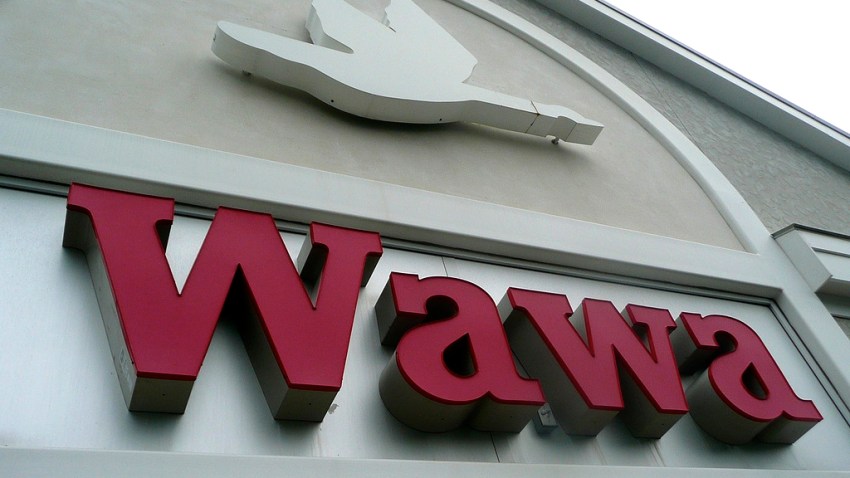 Philadelphians know what Wawa does best: shorties; coffee; iced tea; scrapple and, of course, surcharge-free ATMs.
Almost 15 years after Wawa plopped its first no-fee ATM into one of its stores they will celebrate one billion surcharge-free transactions Wednesday.
In traditional Philly style, the fine people over at Wawa are teaming up with banking partner PNC to mark the moment with a Mummers parade and party. The "Billion Dollar Savings Parade" will start at Love Park in Center City.
"While most people associate Wawa with quality products and the coffee and hoagies they can't live without, for many customers, Wawa's surcharge-free ATMs are a way of life," said Wawa President & Ceo Howard Stoeckel.
Wawa claims that waiving ATM fees in their stores has saved customers about $1.3 billion since they started the practice in 1996.
"We have three times the traffic to ATMs in our stores than all other banks in the region have to their ATMs," Stoeckel said. "Our ATMs have truly become a source of convenience and savings that our customers can't live without and we are thrilled to celebrate our commitment to providing customers with the highest level of value and convenience possible."
The party starts at Love Park at 10:30 a.m. The Mummers, along with Philadelphia Police, local mascots, dignitaries and Wawa employees, customers and the Wawa mascot Wally the Goose will march their way up to the Wawa at 17th and Arch Street so that Franklin can get his money without the fee.
And some lucky customers will even get something for free if they don't make it to the event Wednesday. Wawa ATMs at all 570 stores will randomly be spitting out "golden coupons" for a free Wawa iced tea or fruit drink.