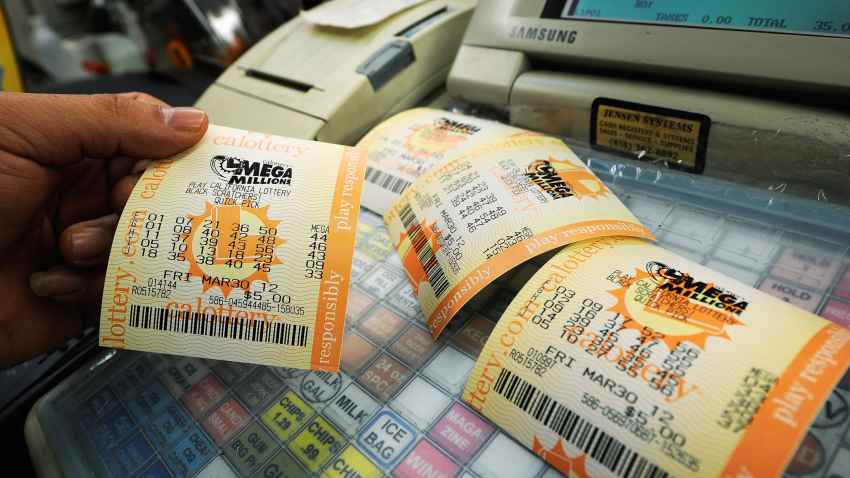 For Friday night's drawing, the Mega Millions jackpot is an estimated $520 million.
Powerball's top prize is $470 million for that game's Saturday night drawing.
The chance of a single ticket matching all six numbers in either one is miniscule.
Between the nation's two largest lottery jackpots, there's close to $1 billion up for grabs.
Mega Millions' top prize was revised upward to $520 million due to strong ticket sales. The next drawing is Friday at 11 p.m. Eastern Time. For Powerball, the jackpot is $470 million, with the next drawing set for Saturday at 10:59 p.m. ET.
If you are struggling financially, it's not wise to spend money (including stimulus checks) on lottery tickets, experts say. The bottom line is that your odds of winning are tiny: In Mega Millions, the chance of a single ticket matching all six numbers is 1 in 302 million. For Powerball, it's 1 in 292 million.
Nevertheless, if you want to play, the easiest way to get a $2 ticket for either jackpot is by visiting an authorized retailer (i.e., gas station, grocery store, etc.). In some places, you can purchase tickets online directly from the state lottery, although going that route comes with more restrictions than an in-person purchase.
You can pick six of your own numbers in either game, or have the machine randomly generate them for you. The cut-off time to get tickets for each game varies from state to state, ranging from just 15 minutes before the scheduled drawing to as much as several hours beforehand.
More from Personal Finance:
Avoid these mistakes when divvying up assets in a divorce
How Social Security payments are handled when someone dies
Not all end-of-life decisions are covered in a will
Copyright CNBCs - CNBC