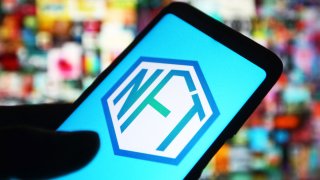 Endstate, a high-tech footwear company, has chosen a member of the Philadelphia Eagles for its first athlete collaboration, reports the Philadelphia Business Journal.
The Boston company is teaming up with Eagles wide receiver DeVonta Smith to create a signature sneaker.
"As a two-time National Champion and Heisman Trophy winner, first-round NFL draft pick, and standout wide receiver for the Eagles, DeVonta's on-field resume speaks for itself, but we're equally as impressed with who he is off the field," said Bennett Collen, CEO and co-founder of Endstate, in a statement. "We're excited to work with DeVonta to design a sneaker that embodies what makes him special — generational talent, hard work, high character, and impeccable style."
Endstate co-founder Stephanie Howard told the Business Journal that when the company went out looking for a collaboration partner, it wanted someone who had a powerful story to tell.
Check out PBJ.com's full article for how the sneaker will be released digitally via an NFT -- and when the physical sneakers are set to drop.
Stay in the know on all things business with the Philadelphia Business Journal.
Copyright bizjournal