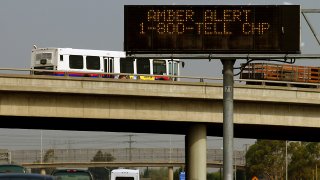 Police found two 8-year-old girls who were abducted from central New York Thursday evening and seen entering Pennsylvania safely.
Pennsylvania State Police said the girls were abducted from Binghamton, New York around 5:30 p.m. Thursday. Around 4 a.m. Friday, they tweeted that the girls were found safe.
Police didn't reveal any further details.