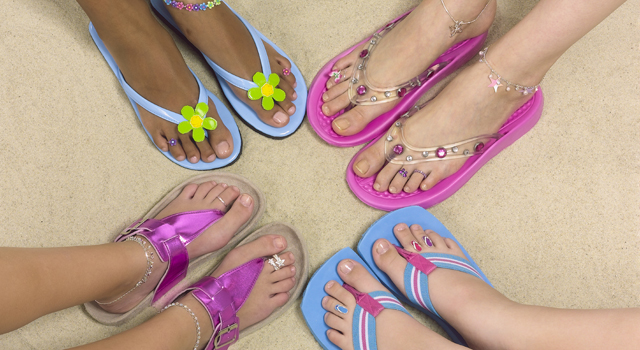 We know there's more than three weeks until Memorial Day, but why not kick summer off early (and in style) at the Flip-Flop Ball tonight.
Here's the deal. Two-hour premium open bar, free food, DJ, dancing, live jazz flute, contests, give-a-ways and the best part -- novelty "summer" photos to remember the night (just in case you really take advantage of the open bar).
Here's what to wear. Ladies, dig through those summer clothes, iron that sundress and throw it on. Fellas, it's all about the jacket, so wear one. Oh, and make sure to scrub those feet (we bet they haven't seen the light of day in months) because everyone HAS to wear flip-flops!
All tickets for the Flip-Flop Ball Summer Party at Cavanaugh's Rittenhouse can be purchased at the door for $15, but you've gotta RSVP first by calling 215-665-9500. Proceeds benefit the Cystic Fibrosis Foundation.