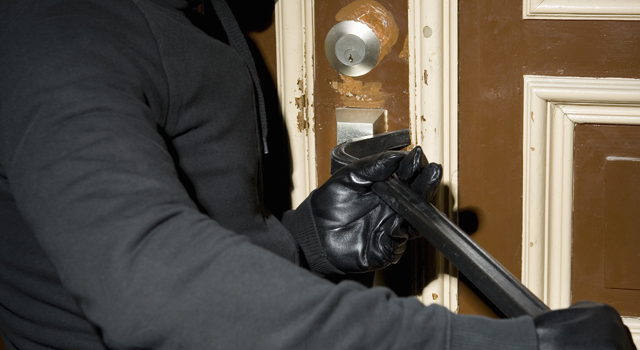 Burglary Prevention Tips:

Make sure outside doors have dead-bolt locks and are made of solid wood or metal.
Clearly display your house number and give an extra key to a trusted neighbor.
Install a peephole or viewer in all entry doors.
Lock windows and install bright outside lights and motions detectors.
Use times when you travel.
Consider an audible alarm system.