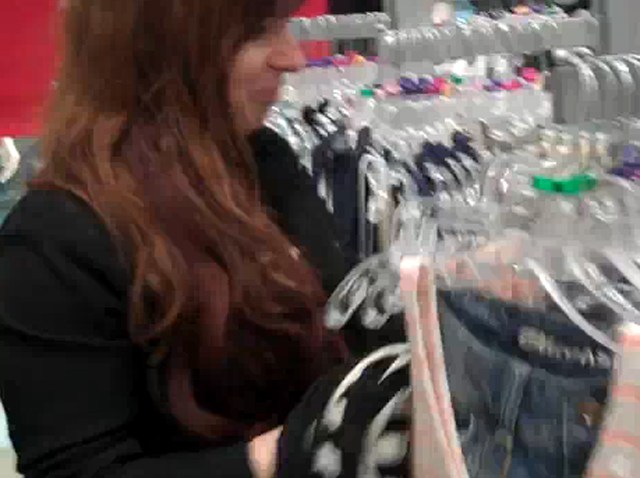 A daughter is a little girl who grows up to be a friend. ~Author Unknown
We had a little time to kill after the family wedding this weekend. What else would a mother and daughter do on a rainy day in Jacksonville? Shop of course.

But, Alexa proposed a twist. She would dress me. I thought that would be an interesting "First" until she walked me into Wet Seal. AHH.

Revenge of the LA sylin' daughter! (Alexa works for Hollywire.com in LA.) Lex now insists I dress too conservatively. Besides, she says she's always wanted to turn the tables on those joyous mother-daughter shopping trips of her youth.
No, I didn't buy anything. But we had lots of laughs today, just not enough time before I had to give her a kiss and a hug goodbye.
Lu Ann Cahn is an Emmy award-winning journalist who's been in the biz for more than 30 years. She's survived motherhood, breast cancer and chasing down bad guys. Now, Lu Ann's trying to complete a year of "firsts." Can she do it? She'll be posting daily here on NBCPhiladelphia.com.