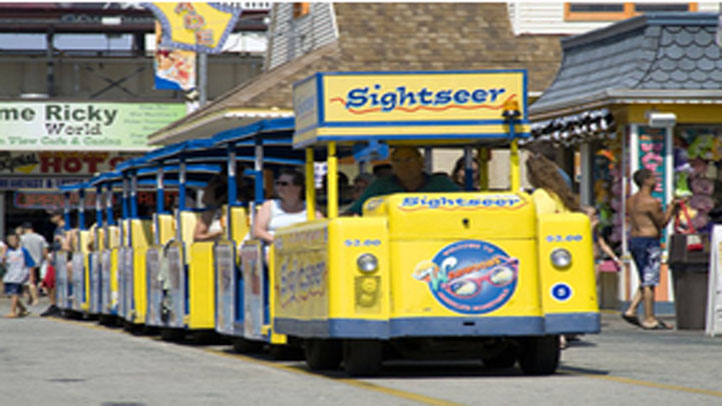 "Watch the tram car, please"
If you've stepped foot on the Wildwood Boardwalk then you know those five words.
For 40 years "watch the tram car, please" has warned people in the Jersey Shore town that the iconic yellow trams were approaching.
However visitors will hear a new recording on Aug. 10 when the Harlem Globetrotters come to town. The team will be greeted with "Watch the Globetrotters, Please" while Sweet Georgia Brown plays over the speakers.
Fans can even see the Globetrotters ride the tram car up the boardwalk from Rio Grande Avenue starting at 1:30 on Aug. 10.
Floss Stingel, who recorded the original saying in 1971, will record the new announcement Wednesday morning in the Wildwood Convention Center lobby, according to the Greater Wildwoods Tourism Improvement and Development Authority.
From Aug, 10 to 13 the Globetrotters will play at the Convention Center. Tickets are available at www.harlemglobetrotters.com.