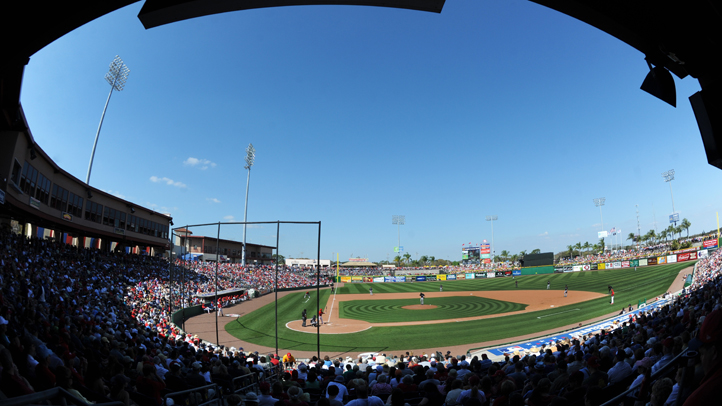 The dawn of the 2012 Phillies season is upon us, as pitchers and catchers report to Florida this weekend. It is a time of looking forward, as many Philadelphians make the pilgrimage south to check out the team, to soak in warm weather and more. (Though as CSNPhilly.com's John Gonzalez pointed out yesterday, it's also about erasing 2011 from our memory). And really, there isn't a better time to visit Clearwater.
Whether it's breakfast at Lenny's, lunch at Frenchy's, dinner at Island Way Grill, strolling the beach in Clearwater, hanging out at the Tiki Hut at Bright House Networks Field, or a myriad of other options, it really is a great experience, and that doesn't even include the baseball. There are also many activities not in Clearwater proper to keep you busy, from the incredible new Salvador Dali museum in St. Petersburg to the almost-private beaches of Caladesi Island and strolling through downtown Dunedin.
Are you headed to Spring Training in the next six weeks? What is your favorite part of the pilgrimage? Vote in our poll here and we'll share the results soon.
And follow NBC10 sports reporter John Clark and meteorologist Sheena Parveen on Twitter, who will both be reporting from Florida beginning Sunday, February 19.