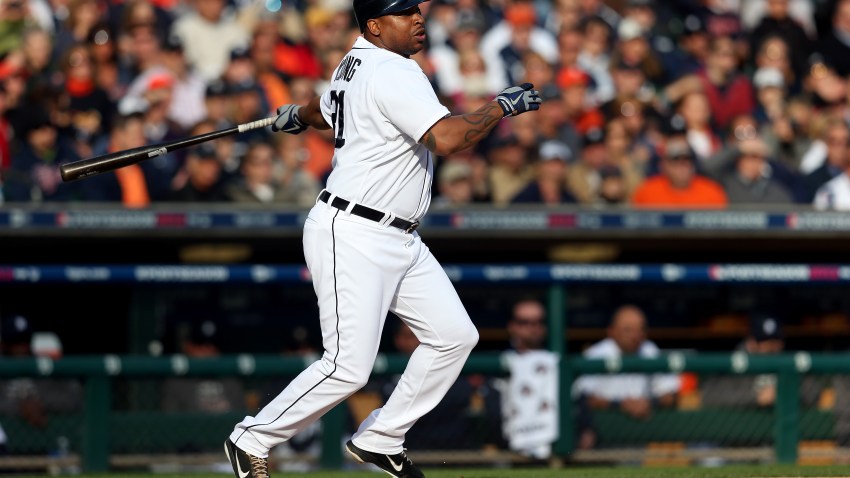 Here at Philthy Stuff we'll be taking a look at the 2013 Phillies and what we can expect from each and every player in the upcoming season as we head towards Spring Training. Next up, Delmon Young.

With all the Delmon Young coverage over the last few days, it only made sense to make this installment of "What to Expect" about the Phillies newest outfielder. We spilled a bunch of ink over him already, so what's another few hundred words?

If you've followed this story over the last two days, it's gotten increasingly more bizarre. It wasn't strange that the Phillies had interest in him, because after all, Ruben Amaro loves him a right-handed hitter with some power. And even his contract made sense -- a one year deal for a small amount of money for a league average hitter who plays below league average defense. But then Amaro said that not only will Young play right field (a spot typically reserved for better defenders with good throwing arms), but that there is an incentive in Young's contract that will reward him with a pay raise if he can keep his weight in check. Your 2013 Phillies, everyone.

From the get-go, I wasn't a fan of this signing. Even with that low cost, I didn't see the need in signing a guy who wasn't demonstrably better than anyone who was on the roster. His 2012 season was only slightly better than John Mayberry's, who is one year older and can play defense and run the bases. Young doesn't add another dimension to the club, and he won't add 30 home runs to a lineup that is already in need of more power.

There has been a lot of talk about that signing being "low cost, high reward," but I'm not convinced that the reward is even worth it. Young isn't a guy who hit 40 homers two years ago and then suffered a potentially career-threatening; he's just a player who has been league average for most of his career aside for one season. He's a guy who can hit for a decent average, but can't take a walk. He can hit homers, but so can Darin Ruf. He can play the outfield, but should the Phillies even want him out there?

So, what can we expect from Young in 2013? That's a good question, because it's really hard to tell which version of him will show up. Given the parameters of his current contract and the fact that 2012 could be a make-it-or-break-it season, he could surprise everyone and have a breakout season. Or, it might just be more of the same. I'm not saying that he can't end up being a pleasant surprise for the Phillies, just that it's not very likely.